PHARMACIST PLEADS GUILTY TO UNLAWFULLY DISTRIBUTING OXYCODONE, STRUCTURING AND FILING FALSE INCOME TAX RETURN
CONTACT: Fred Alverson
Public Affairs Officer
(614) 469-5715
COLUMBUS – Harold Eugene Fletcher, 42, owner of the East Main Street Pharmacy in Columbus, pleaded guilty in U.S. District Court today to illegal distribution of the painkiller, oxycodone. He also pleaded guilty to one count of structuring financial transactions and one count of filing a false income tax return.

Carter M. Stewart, United States Attorney for the Southern District of Ohio, Robert L. Corso, Special Agent in Charge, U.S. Drug Enforcement Administration (DEA), and Jose Gonzalez, Special Agent in Charge, Internal Revenue Service (IRS), announced the pleas entered today before U.S. District Judge Michael Watson.

Fletcher, a registered pharmacist, owned and operated the East Main Street Pharmacy at 1336 East Main Street in Columbus. Under federal law, oxycodone is a controlled substance used in the treatment of chronic pain.

According to a statement of facts read during the plea hearing, Fletcher distributed oxycodone outside the usual course of professional practice and without any legitimate medical purpose in February 2006. Fletcher also structured bank deposits of more than $100,000 by breaking the cash amounts into deposits of less than $10,000 each in an attempt to evade federal reporting requirements regarding cash deposits. Fletcher also admitted to filing a false federal income tax return for 2006.

Fletcher agreed to file amended income tax returns for 2005 through 2009. He will also have to make restitution to the IRS for all taxes owed. The amount will be determined prior to sentencing.  Judge Watson will schedule a date for sentencing.

Stewart commended the cooperative investigation by IRS and DEA agents and diversion investigators, along with Assistant U.S. Attorneys David J. Bosley and Michael Marous, and Special Assistant U.S. Attorney Brad Tammaro with the Ohio Attorney General's Office and Special Assistant U.S. Attorney Segev Phillips, who are prosecuting the case.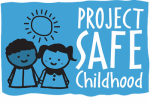 Help us combat the proliferation of sexual exploitation crimes against children.

Making sure that victims of federal crimes are treated with compassion, fairness and respect.