FORMER WRIGHT-PATT EMPLOYEE SENTENCED TO 24 MONTHS IN PRISON FOR GOVERNMENT TRAVEL CARD FRAUD
CONTACT: Fred Alverson
Public Affairs Officer
(614) 469-5715
DAYTON - Bruce O. Johnsonbaugh, 45, of Fairborn, was sentenced here today to 24 months in federal prison for government travel card fraud after incurring $15,000 in fraudulent charges.

Carter M. Stewart, United States Attorney for the Southern District of Ohio and members of the Defense Criminal Investigative Service (DCIS) and Air Force Office of Special Investigations (AFOSI), announced the sentence handed down today by U.S. District Judge Thomas M. Rose.      
           
Johnsonbaugh pleaded guilty on October 13, 2010 to one count of use of unauthorized access devices.  According to the statement of facts filed in court, Johnsonbaugh was previously employed as a civilian Defense Travel System Program Coordinator with the 554th Electronic Systems Group at Wright-Patterson Air Force Base.  He used his position to conceal account statements for two U.S. Government travel cards issued by Citibank, on which he illegally charged $15,000 worth of goods, services and other items for his personal use over a one year period between 2008 and 2009. 

Johnsonbaugh was ordered to pay $15,000 in restitution to Citibank Visa and he must serve two years on supervised release, a form of probation, after his release from prison.

Stewart commended the cooperative investigation efforts of special agents assigned to DCIS and AFOSI, and Assistant U. S. Attorney Dwight Keller, who prosecuted the case.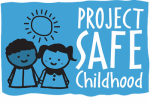 Help us combat the proliferation of sexual exploitation crimes against children.

Making sure that victims of federal crimes are treated with compassion, fairness and respect.