KENTUCKY MAN SENTENCED TO 16 YEARS IN FEDERAL PRISON FOR ARMED BANK ROBBERY
CONTACT: Fred Alverson
Public Affairs Officer
(614) 469-5715
DAYTON – Lyle Isaacs, 53, of Lexington, Kentucky, was sentenced in United States District Court here today to 16 years imprisonment for armed bank robbery stemming from the October, 2009 robbery of Chase Bank on West Main Street in Troy, Ohio.
Carter M. Stewart, United States Attorney for the Southern District of Ohio; Keith L. Bennett, Special Agent in Charge, Federal Bureau of Investigations, and Chief Charles C. Phelps, Troy Police Department, announced the sentence handed down today by United States District Judge Timothy S. Black.
Isaacs pleaded guilty on September 23, 2010 to one count of armed bank robbery.  According to the statement of facts filed in Court at the time of his plea, Isaacs entered Chase Bank on October 7, 2009, approached the teller counter, and drew a BB gun from his pocket that resembled a real firearm.  Isaacs displayed the BB gun and demanded money from the teller, then fled on foot with more than $15,000 in cash. 
Isaacs has multiple prior felony convictions for bank robbery and firearms offenses in North Dakota, Illinois, Tennessee and Kentucky dating back to 1980.  He was arrested for this offense on June 28, 2010 in Lexington, Kentucky and has been in custody since his arrest.
Isaacs was also sentenced to five years of supervised release, a form of probation, after his prison term is served.  In addition, Isaacs was ordered to pay restitution to Chase Bank in the amount of $15,685.
Stewart commended the cooperative investigation of this case by FBI agents and Troy Police officers and detectives, and Assistant U.S. Attorneys Andrew Hunt and Brent Tabacchi, who prosecuted the case.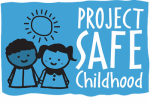 Help us combat the proliferation of sexual exploitation crimes against children.

Making sure that victims of federal crimes are treated with compassion, fairness and respect.