15-YEAR SENTENCE FOR DAYTON DRUG DEALER
CONTACT: Fred Alverson
Public Affairs Officer
(614) 469-5715
DAYTON  –  Calilin Jemiz Grant, 33, of Dayton was sentenced in United States District Court to 180 months in federal prison for his role in a conspiracy that brought cocaine from Mexico and Georgia and distributed it in the Miami Valley.
Carter M. Stewart, United States Attorney for the Southern District of Ohio, and E. Todd Spradling, Resident Agent in Charge, Drug Enforcement Administration (DEA), Dayton Resident Office, announced the sentence handed down Friday, January 13th by United States District Judge Thomas M. Rose.
Grant pleaded guilty on September 21, 2011 to one count of conspiracy to distribute more than five kilograms of cocaine.
DEA began investigating the cocaine distribution network in 2007 and identified Grant after he was observed meeting with other members of the conspiracy. Further investigation found that Grant used approximately $500,000 of the proceeds of the drug trafficking to obtain jewelry and motor vehicles between 2006 and 2009. At sentencing, Grant was ordered to forfeit a luxury SUV he purchased with drug proceeds.
A federal grand jury indicted Grant and five co-defendants in July 2010. Co-defendants Cruz Jesus Mendez-Fuerte and Armando Guia-Mendez are at large. Adan Bautista-Morales was sentenced to 42 months in prison. Jose Manuel Guia-Mendez was sentenced to 60 months in prison. Jesus Sanchez-Ramirez was sentenced to 38 months in prison. Jesus Garcia-Arias was sentenced to 48 months in prison.
 "This investigation led to disruption of an entire distribution network," Stewart said. "I want to commend the DEA agents who investigated the case along with Assistant U.S. Attorney William Schenck, who prosecuted the case."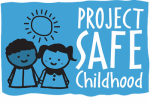 Help us combat the proliferation of sexual exploitation crimes against children.

Making sure that victims of federal crimes are treated with compassion, fairness and respect.