JURY CONVICTS LEADER OF MULTISTATE DRUG TRAFFICKING RING
CONTACT: Fred Alverson
Public Affairs Officer
(614) 469-5715
CINCINNATI – A U.S. District Court jury here has convicted Reginald S. "Reggie" Myers, 55, Cincinnati, of leading a multistate drug trafficking conspiracy that brought between 120 and 180 kilograms of powder cocaine into the greater Cincinnati area between 2005 and 2007.
Carter M. Stewart, United States Attorney for the Southern District of Ohio, and Edward J. Hanko, Special Agent in Charge, Federal Bureau of Investigation, Cincinnati Field Office (FBI), announced the verdict returned yesterday at the conclusion of a five-day trial before U.S. District Judge Michael R. Barrett.
According to testimony presented during the trial, the organization spread over several states, with Chicago, then Atlanta as the main "distribution centers" and "branch offices" in Cincinnati, Philadelphia, New York City, Raleigh, NC, and elsewhere, and in total moved in excess of 600 kilograms of cocaine (plus heroin and marijuana) out of Atlanta, generating more than $5 million in profits.
Myers used a hair care business known as Unique from Head 2 Toe, located at 4142 Hamilton Avenue, Cincinnati, Ohio, for the purpose of carrying out narcotics transactions, and his residence, located at 2032 First Avenue, Cincinnati, for the purpose of discussing business related to narcotics trafficking. FBI agents arrested Myers on February 3, 2009.
The jury deliberated approximately 90 minutes before returning a guilty verdict on the charge of conspiring to possess and to possess with intent to distribute five kilograms or more of cocaine. The crime is punishable by at least 20 years and up to life in prison.
Following the verdict, Myers was remanded to the custody of the U.S. Marshals and is being held without bond until sentencing. Judge Barrett will schedule a date for sentencing.
Agencies assisting in the investigation include the U.S. Attorneys' offices in the Southern District of New York, Northern District of Illinois and the District of Maryland, FBI Field Divisions in New York, Pittsburgh and Chicago, the Cincinnati Police Department, the Tennessee Highway Patrol and the Athens, Tennessee Police Department.
Stewart commended the investigation conducted by the FBI, as well as Criminal Chief Kenneth Parker and Assistant U.S .Attorney Karl Kadon, who represented the United States in the case.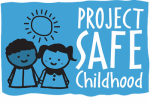 Help us combat the proliferation of sexual exploitation crimes against children.

Making sure that victims of federal crimes are treated with compassion, fairness and respect.