LOCAL MAN PLEADS GUILTY TO ASSISTING WITH THE PREPARATION OF FALSE FEDERAL INCOME TAX RETURNS
CONTACT: Fred Alverson
Public Affairs Officer
(614) 469-5715
$201,561 in Restitution to the IRS
Columbus, Ohio -- Abimbola O. Adeyemo, 46, of Columbus, Ohio, pleaded guilty to two counts of willfully aiding and assisting in the preparation of federal income tax returns with the Internal Revenue Service (IRS), which contained false claims for refunds. Adeyemo faces a maximum prison sentence of 3 years and a fine of up to $100,000. A sentencing hearing will be scheduled for Adeyemo in approximately three months, after the court completes a background investigation.

Carter M. Stewart, United States Attorney for the Southern District of Ohio and Jose A. Gonzalez, Special Agent in Charge, Internal Revenue Service Criminal Investigation, Cincinnati Field Office announced the guilty plea entered before U.S. District Judge Gregory L. Frost.

According to court documents, between 2003 and 2005 Adeyemo operated mini-markets in Columbus, Ohio, where he prepared and filed income tax returns for some of his customers. Adeyemo charged a fee for his service, typically between $200 and $1,000 per income tax return. Adeyemo willfully prepared and presented federal income tax returns for those customers that contained false claims against the IRS.

Adeyemo knew the federal income tax returns contained fraudulent information including the filing status, IRA deductions, moving expense deductions, tuition and fees deductions, Schedule C business losses and education expense credits. In doing so, the various taxpayers received significantly larger federal income tax refunds.

The IRS calculated the intended loss to be $657,776 and the actual loss as $201,561.

On September 30, 2010 U.S. Customs and Border Patrol agents arrested Adeyemo as he passed through Customs screening at JFK Airport in New York upon his arrival in the U.S. on a flight from Nigeria. Adeyemo fled before the indictment was returned on March 9, 2006.

"As we approach tax filing season, those who might consider preparing false tax returns should be aware of the extremely negative consequences as evidenced today, said Jose A. Gonzalez, Special Agent in Charge, IRS, Criminal Investigation. "Today's guilty plea of Mr. Adeyemo again emphasizes that the Internal Revenue Service and U.S. Attorneys office will continue their aggressive pursuit of those who would attempt to defraud America's tax system."

This case is being prosecuted by Assistant United States Attorney Daniel Brown and was investigated by special agents of IRS, Criminal Investigation.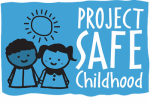 Help us combat the proliferation of sexual exploitation crimes against children.

Making sure that victims of federal crimes are treated with compassion, fairness and respect.