THREE MASSACHUSETTS MEN CHARGED WITH JANUARY 2009 BURGLARY OF BRINKS FACILITY IN COLUMBUS
CONTACT: Fred Alverson
Public Affairs Officer
(614) 469-5715
COLUMBUS – A federal grand jury here has indicted three Lynn, Massachusetts men in a four-count indictment accusing them of burglarizing the Brinks facility in Columbus on January 17, 2009.
Carter M. Stewart, United States Attorney for the Southern District of Ohio, Keith L. Bennett, Special Agent in Charge, Federal Bureau of Investigation, Cincinnati Division (FBI), and Columbus Police Chief Walter Distelzweig announced the indictment returned yesterday.
Named in the indictment are:
* Sean D. Murphy, aka Brian Heatherman, age 46,
* Joseph M. Morgan, age 28,
* Robert Doucette, age 41
The indictment charges the three with conspiracy to transport stolen goods and traveling in interstate commerce with intent to promote an unlawful activity. Each crime is punishable by up to five years in prison. Each of the three is also charged with interstate transportation of stolen property which is punishable by up to ten years in prison.
The indictment alleges that Murphy used fraudulent documents to rent a truck in New Hampshire and a storage facility in Pennsylvania prior to the burglary. The three men allegedly drove to Columbus from Boston, broke in and burglarized the warehouse, took items to the Pennsylvania storage facility and drove back to the Boston area.
Murphy is in state custody on unrelated charges in Massachusetts. Morgan was arrested this morning in the Boston area. Arrangements have been made for Doucette to surrender to authorities to face the charges.
Stewart commended the investigation by FBI agents in Columbus, assisted by FBI agents in Boston, and Columbus Police detectives, and Assistant U.S. Attorney Salvador A. Dominguez, who is prosecuting the case.
An indictment is merely an accusation. A defendant should be presumed innocent unless convicted in court.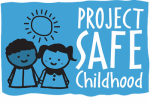 Help us combat the proliferation of sexual exploitation crimes against children.

Making sure that victims of federal crimes are treated with compassion, fairness and respect.