PAIR SENTENCED TO 30 MONTHS IN PRISON AND ORDERED TO PAY RESTITUTION FOR HIJACKING CREDIT CARD ACCOUNTS USING INFORMATION TAKEN FROM COURT WEBSITE
CONTACT: Fred Alverson
Public Affairs Officer
(614) 469-5715
COLUMBUS – Two Columbus residents have been sentenced to 30 months prison for conspiring to steal credit accounts belonging to people whose identities they stole from a government website in 2006.  They were also ordered to pay restitution to the victims of the fraud.
Carter M. Stewart, United States Attorney for the Southern District of Ohio, David Barrick, Acting Resident Agent in Charge, U.S. Secret Service, Columbus, and Worthington Police Chief James Mosic announced the sentences handed down by U.S. District Judge Gregory L. Frost.

Katura Mozelle, 23, was sentenced today to a total of 30 months in prison. She pleaded guilty on September 22, 2010 to one count of bank fraud, one count of conspiracy to commit bank fraud and one count of aggravated identity theft. She was ordered to pay $15,842.49 in restitution for the bank fraud and $25,037.77 in restitution for the conspiracy for a total restitution order of $40,880. She was sentenced to six months for bank fraud and conspiracy and ordered to serve those sentences concurrently. She was sentenced to 24 months for aggravated identity theft. That sentence will be served consecutive to the other sentences.
Kinte Green, 30, was sentenced Thursday, January 20, 2010 to a total of 30 months in prison. He pleaded guilty on September 20, 2010 to one count of conspiracy to commit bank fraud and one count of aggravated identity theft. He was sentenced to six months for bank fraud and two years for aggravated identity theft and ordered to serve the sentences consecutively. He was also sentenced to make restitution to victims of the conspiracy in the amount of $25,037.77.
Mozelle and Green executed a scheme to defraud federally insured financial institutions by obtaining and using personal identifiers of individuals to take over existing accounts or to open new credit accounts. They accessed the Franklin County Municipal Court website between July 2006 and August 2007, entered random Social Security numbers until they located an individual who had been through the Franklin County Court system. They used the information to obtain a name, address, date of birth and driver's license number, get the individual's credit report, contact the financial institutions on the credit report and file for a change of address or report a card lost or stolen. Mozelle and Green used the credit card to buy merchandise from various stores and online shopping sites. Green and Mozelle used the names and social security numbers of at least nine individuals to open fraudulent credit card accounts.
They drew law enforcement's attention after one of the victims noticed unusual activity on their account and reported it to Worthington Police.
Stewart commended the cooperative investigation by Secret Service agents and Worthington Police officers, along with Financial Crimes Chief Brenda Shoemaker, who prosecuted the case.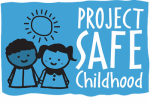 Help us combat the proliferation of sexual exploitation crimes against children.

Making sure that victims of federal crimes are treated with compassion, fairness and respect.