OHIO MAN CONVICTED OF LACEY ACT VIOLATION FOR SELLING ILLEGAL MIGRATORY BIRD HUNTS
CONTACT: Fred Alverson
Public Affairs Officer
(614) 469-5715
DAYTON -- Bruce M. Haffner, 46, of Brookville, Ohio, pleaded guilty today to violating the Lacey Act by selling migratory birds which were hunted illegally, the Department of Justice, and United States Attorney for the Southern District of Ohio Carter M. Stewart announced. Haffner faces a maximum penalty of one year in prison and a $100,000 fine. Haffner will be sentenced before United States Magistrate Judge Michael R. Merz.
As part of his plea agreement, Haffner, who owns and operates "Face to Face Outdoors Guide Service," admitted that he guided Canada goose hunts in Montgomery County on January 21-22, 2010. During those hunts, Haffner directed and encouraged the hunters to take over their daily bag limit of geese. As part of his plea, Haffner also admitted that he guided Mourning dove hunts in Brookville, Ohio on September 1-2, 2010. During those hunts, Haffner encouraged hunters to shoot over their bag limits of doves.
The Migratory Bird Treaty Act prohibits any person from taking more than the daily bag limit, or aggregate daily bag limit, of migratory birds. 16 U.S.C. § 703; 50 C.F.R. § 20.24. Canada geese and Mourning doves are both migratory birds. 50 C.F.R. § 10.13(c)(1). Among other things, the Lacey Act makes it a crime for a person to transport or sell wildlife when that person knew, or should have known in the exercise of due care, that the wildlife was taken or possessed in violation of federal law. Under the Lacey Act, the term "sale" includes the sale of guiding services for the illegal taking of wildlife.
As part of the plea agreement, Haffner has agreed to serve 18-months probation, with the first 6-months being served as home detention. Haffner has agreed that, during the term of his probation, he will perform community outreach services by speaking at hunter education courses about the migratory bird hunting rules and the importance of following them.
As part of the plea agreement, the covered trailer, hunting decoys, bird calls, and shotgun that were used in furtherance of the Lacey Act crime have been abandoned and forfeited.

The case was investigated by the United States Fish & Wildlife Service and the Ohio Department of Natural Resources, Division of Wildlife. The case was prosecuted by Trial Attorney James B. Nelson of the Department of Justice's Environmental Crimes Section and Laura I. Clemmens, Dayton Branch Chief, U.S. Attorney's Office, Southern District of Ohio.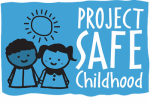 Help us combat the proliferation of sexual exploitation crimes against children.

Making sure that victims of federal crimes are treated with compassion, fairness and respect.