20-YEAR SENTENCE FOR BRINKS BURGLARY MASTERMIND
CONTACT: Fred Alverson
Public Affairs Officer
(614) 469-5715
COLUMBUS –Sean D. Murphy, aka Brian Heatherman, age 47, of Lynn, Massachusetts of was sentenced in U.S. District Court today to 240 months in prison for masterminding and carrying out the January 18, 2009 burglary of a Brinks facility in Columbus.
Carter M. Stewart, United States Attorney for the Southern District of Ohio, Edward J. Hanko, Special Agent in Charge, Federal Bureau of Investigation, Cincinnati Division (FBI), and Acting Columbus Police Chief Steve Gammil announced the sentence imposed today by Senior U.S. District Judge George C. Smith.
Judge Smith also ordered Murphy to pay restitution of $1,270,456.80.
A jury convicted Murphy on October 26, 2011 following a six-day trial of one count of conspiracy to transport stolen goods, two counts of traveling in interstate commerce with intent to promote unlawful activity, and one count of interstate transportation of stolen property.
According to testimony presented during the trial, Murphy used fraudulent documents to rent a truck in New Hampshire and a storage facility in Pennsylvania prior to the burglary. Murphy and two other Lynn, Massachusetts men, Joseph M. Morgan, age 28, and Robert Doucette, age 41, drove to Columbus from the Boston area.
Once here, they established that all Brinks employees had gone home for the evening and cut holes in the roof of the facility in order to get into the building. Once inside, they gained limited entrance into the vault using a high intensity torch. Sparks from the torch ignited money and materials inside the vault, which severely limited the amount of money they were able to obtain.
Evidence presented at trial revealed that Murphy used fraudulent documents to rent a truck in New Hampshire and a storage facility in Pennsylvania prior to the burglary. They broke in and burglarized the facility, took the stolen items to the Pennsylvania storage facility and drove back to the Boston area.
"Solving the Brinks burglary involved gathering evidence from five states, interviewing numerous witnesses and securing hundreds of items of evidence," Stewart said. "Assistant U.S. Attorneys Sal Dominguez and Heather Hill organized a sound case and made sure that, while Mr. Murphy's rights were protected, he also faced the full weight of the evidence against him."
Morgan and Doucette pleaded guilty in April 2011 to one count of conspiracy and one count of transporting stolen merchandise and money across state lines. Morgan was sentenced to 55 months in prison. Doucette was sentenced to 27 months in prison.
Stewart commended the investigation by FBI agents in Columbus and Boston, and Columbus Police detectives, as well as Assistant U.S. Attorneys Salvador A. Dominguez and Heather Hill, who prosecuted the case. Stewart also thanked state and local law enforcement agencies in Massachusetts who contributed to the investigation.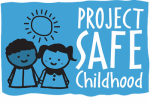 Help us combat the proliferation of sexual exploitation crimes against children.

Making sure that victims of federal crimes are treated with compassion, fairness and respect.