TWO SENTENCED FOR USING STOLEN IDENTITIES TO SEEK ALMOST $500,000 IN FRAUDULENT INCOME TAX REFUND ANTICIPATION LOANS
CONTACT: Fred Alverson
Public Affairs Officer
(614) 469-5715
COLUMBUS – A Columbus couple, Kenyetta Williams, and her husband, Delmar Williams, were sentenced in U.S. District Court today for a massive identify theft scheme using information they obtained through the Securities and Exchange Commission website.  The scheme used fraudulent income tax returns to apply for almost $500,000 in refund anticipation loans from banks.
Kenyettta Williams was sentenced to 87 months in prison and ordered to pay restitution of $196,322.  Delmar Williams was sentenced to 36 months imprisonment and ordered to pay restitution of $10,394.
Carter M. Stewart, United States Attorney for the Southern District of Ohio, Jose A. Gonzalez, Special Agent in Charge, Internal Revenue Service Criminal Investigation, and Dugan T. Wong, Assistant Inspector in Charge, U.S. Postal Inspection Service, announced the sentences handed down today by U.S. District Judge Gregory L. Frost. 

The couple each pleaded guilty on September 1, 2010 to one count each of aggravated identity theft, bank fraud, and making false claims against the United States.
Kenyetta Williams has been in custody since she entered her guilty pleas. Delmar Williams was ordered to report to the U.S. Marshals Service on March 14, 2011 to begin serving his sentence.
According to testimony in the plea hearings, the two used stolen personal identifying information, such as names, addresses and Social Security numbers and dates of birth in the identity theft scheme.  They obtained much of this personal identifying information from the EDGAR archives, which are maintained by the Securities and Exchange Commission.  At the time this scheme took place, in 2006 and 2007, the EDGAR archives were available for online viewing by the public. The EDGAR archives contained the personal identifying information of corporate directors, and also contained the personal identifying information of major corporate shareholders.
Between December 2006 and March 1, 2007, the couple used the information they obtained from the website to file more than 100 false tax returns they then used in attempts to obtain almost $500,000 in refund anticipation loans from banks. The restitution ordered reflects the amount they successfully obtained.
A third defendant, Daniel Bossard, 33, of Warren, Ohio, pleaded guilty on September 10, 2010 to the same charges. Bossard is scheduled for sentencing on February 2, 2011.
Stewart commended the cooperative investigation by IRS agents and Postal Inspectors, and Assistant U.S. Attorney Doug Squires, who prosecuted the case.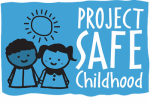 Help us combat the proliferation of sexual exploitation crimes against children.

Making sure that victims of federal crimes are treated with compassion, fairness and respect.