OHIO-BASED MANAGED CARE PLAN CONTRACTOR CARESOURCE & ENTITIES
TO PAY $26 MILLION TO RESOLVE FALSE CLAIMS ALLEGATIONS
CONTACT: Fred Alverson
Public Affairs Officer
(614) 469-5715
WASHINGTON - CareSource, CareSource Management Group Co. and CareSource USA Holding Co. have agreed to pay the United States and the state of Ohio $26 million to resolve allegations that they caused Medicaid to make payments for assessments and case managements they failed to provide to children and adults, the Justice Department announced today. 
            CareSource, which is headquartered in Dayton, Ohio, provides managed care benefits to Medicaid beneficiaries in Ohio, Indiana and Michigan.  The settlement resolves allegations that between January 2001 and December 2006, the CareSource entities knowingly failed to provide required screening, assessment and case management for adults, and children with special health care needs. As a result, it was alleged that CareSource received millions of dollars in Medicaid funds to which it was not entitled.  The CareSource entities subsequently submitted false data to the state of Ohio so that it appeared they were providing these required services to improperly retain incentives received from Ohio Medicaid and to avoid penalties.
            "Cash-strapped Medicaid programs, such as Ohio's, can ill afford conduct such as this, designed to improve this company's bottom line at the expense of a program benefitting the poor and disabled," said Tony West, Assistant Attorney General for the Civil Division.
            "This settlement will help ensure the provision of crucial services to Medicaid patients, especially children with special health care needs," said Carter M. Stewart, U.S. Attorney for the Southern District of Ohio. "The cooperation between federal and state agencies, along with assistance from the former employees who brought this issue to the government's attention, demonstrates the determination necessary to protect the public's precious health care resources."
            This settlement resolves a whistleblower action filed under the False Claims Act by two former employees at CareSource, Laura Rupert and Robin Herzog. The whistleblowers filed a suit in the Southern District of Ohio on behalf of the United States when they became aware of CareSource's practices and sought to rectify the harms caused to these Medicaid recipients. The False Claims Act's qui tam, or whistleblower,provisions allow private persons with knowledge of fraud to file suit on behalf of the United States and share in any recovery.  As part of this settlement, Rupert and Herzog will receive a share of the federal portion of the settlement totaling approximately $3.1 million.
            This settlement is part of the government's emphasis on combating health care fraud and another step for the Health Care Fraud Prevention and Enforcement Action Team (HEAT), which was announced in May 2009 by Attorney General Eric Holder and Kathleen Sebelius, Secretary of the Department of Health and Human Services (HHS). The partnership between the two departments has focused efforts to reduce and prevent Medicare and Medicaid fraud through enhanced cooperation.  One of the most powerful tools in that effort is the False Claims Act, which the Justice Department has used to recover approximately $5.3 billion since January 2009 in cases involving fraud against federal health care programs.  The Justice Department's total recoveries in False Claims Act cases since January 2009 have topped $6.8 billion.
            This settlement was the result of a coordinated effort by the Commercial Litigation Branch of the Justice Department's Civil Division; the U.S. Attorney's Office for the Southern District of Ohio; the Health Care Fraud Section of the Ohio Attorney General's Office; and HHS Office of Inspector General in investigating and resolving the allegations.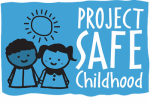 Help us combat the proliferation of sexual exploitation crimes against children.

Making sure that victims of federal crimes are treated with compassion, fairness and respect.