OWNER AND EMPLOYEE OF COLUMBUS PAIN CLINICS SENTENCED TO 144 MONTHS FOR ILLEGALLY DISTRIBUTING THOUSANDS OF PAIN PILLS 
CONTACT: Fred Alverson
Public Affairs Officer
(614) 469-5715
COLUMBUS  – Danette M. Hawthorne, 49, of Columbus was sentenced in U.S. District Court here today to 144 months in prison for distributing prescriptions for the equivalent of more than 11,000 dosages of pain medicine without a legitimate medical need for the prescriptions and fraudulently billing a government insurance program for the drugs. Hawthorne owned two Columbus clinics, Trinity Medical Center, LLC, and Perspective Medical Solutions, Inc.
Carter M. Stewart, United States Attorney for the Southern District of Ohio, Ohio Attorney General Mike DeWine, Lamont Pugh, Special Agent in Charge, U.S. Department of Health and Human Services Office of Inspector General, Edward J. Hanko, Special Agent in Charge, Federal Bureau of Investigation, Cincinnati Field Division (FBI), Robert L. Corso, Special Agent in Charge, Drug Enforcement Administration (DEA), Executive Director Kyle W. Parker of the Ohio State Board of Pharmacy and Franklin County Sheriff Zach Scott announced the sentence handed down today by U.S. District Judge Gregory L. Frost.
In 2010, Hawthorne and Breedlove-Jones illegally distributed 170 grams of oxycodone, or the equivalent of more than 11,000 dosages of 15-milligram pills.
One of her employees, Charlene Breedlove-Jones, 53, was sentenced on September 2, 2011 to 106 months in prison. Deneshia M. Wakefield, 37, of Columbus, who was employed at both clinics, was sentenced on September 1, 2011 to five years' probation and ordered to pay $2,195.65 in restitution to the insurance programs. She pleaded guilty on March 25, 2011 to one count each of health care false statements and obtaining a controlled substance by fraud.
According to statements read during their plea hearings, Hawthorne owned the clinics operating on Karl Court in Columbus. The clinics accepted cash payments only and charged approximately $365 for each new patient and $265 for returning patients. In June 2010 Hawthorne and Jones had a physician employed by the clinic sign numerous prescriptions for oxycodone in the hotel room where he was staying, knowing that he had not seen any of the patients for whom the prescriptions were intended.  
Between August, 2010 and December, 2010, Trinity and Perspective employed no licensed physicians.  Hawthorne and Breedlove-Jones conspired to forge hundreds of physician signatures on prescriptions for pain medications and other controlled substances. Hawthorne and Breedlove-Jones used the names of physicians who had previously worked at Trinity and Perspective without the physicians' knowledge. Breedlove-Jones and Hawthorne distributed the prescriptions to patients of the clinics, many of whom had addictions to pain medications. Patients subsequently had the prescriptions filled at various pharmacies throughout Ohio and neighboring states.
Hawthorne also had prescriptions for pain medications filled in the names of co-workers who were receiving Medicaid benefits and illegally billed the Medicaid program more than $29,000 for filling the prescriptions. 
"Illegal diversion of prescription drugs and Medicaid fraud are two crimes we vigorously prosecute," Stewart said. "We are committed to working with the Ohio Attorney General's office and other state, local and federal agencies to attack the prescription diversion problem."
"I commend our team of federal, state, and local law enforcement officers and prosecutors who helped convict these three drug dealers," Ohio Attorney General DeWine said. "The Ohio Attorney General's Office will continue to partner with the U.S. Attorney's Office and local law enforcement to protect Ohio families from the predators who try to poison them through prescription drug abuse."
 "The diversion and abuse of controlled prescription medications takes a toll not only the resources of the Medicaid program in terms of financial costs, but also on the public in terms of their health and well being," said Lamont Pugh III, Special Agent in Charge of the Chicago Region of U.S. Department of Health and Human Services, Office of Inspector General which includes the State of Ohio. "The OIG will continue to work in concert with our law enforcement partners and prosecutorial authorities to protect the public and the Medicaid program."
Hawthorne was ordered to serve 3 years of supervised release following her prison term and to pay restitution in the amount of $29,742.54.
Stewart commended the cooperative investigation by the federal, state and local law enforcement agencies who are investigating the case, and Assistant U.S. Attorney Kenneth Affeldt, and Special Assistant U.S. Attorney Shawn Napier with Ohio Attorney General Mike DeWine's Office, who are prosecuting the case.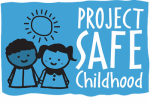 Help us combat the proliferation of sexual exploitation crimes against children.

Making sure that victims of federal crimes are treated with compassion, fairness and respect.