OWNER OF BRUNSMAN COMPANIES PLEADS GUILTY TO $52 MILLION FRAUD
CONTACT: Fred Alverson
Public Affairs Officer
(614) 469-5715
CINCINNATI – Richard T. Brunsman Jr., 45, of Cincinnati pleaded guilty in United States District Court to one count of bank fraud, admitting that he repeatedly used false or fraudulent documents to obtain more than $52 million in loans for his companies between 2004 and 2010.
Carter M. Stewart, United States Attorney for the Southern District of Ohio, and Keith L. Bennett, Special Agent in Charge, Federal Bureau of Investigation, Cincinnati (FBI), announced the plea entered today before Senior U.S. District Judge Sandra S. Beckwith.
According to a statement of facts filed as part of his plea agreement, Brunsman owned and operated a number of different companies, all collectively referred to as the Brunsman Companies. He used false personal and company income tax returns, financial statements and other financial documents as part of loan applications he submitted to federally insured lenders in order to obtain 25 loans totaling $52,568,116.74 from 17 different banks.
As part of his fraud scheme, Brunsman at times submitted the same or similar false financial statements to different lenders but changing the name of the company or LLC to which the financial statement pertained. As a result, multiple lenders provided multiple loans to Brunsman or the Brunsman Companies without knowing that the loans were all based on the same assets.
Brunsman also agreed to forfeit all fraud-related assets which are proceeds of the crime, and he agreed to make restitution in an amount to be determined by the court. Bank fraud is punishable by up to 30 years in prison and a fine of up to $1 million. A date will be set for sentencing.
Stewart commended the FBI agents who conducted the investigation and Assistant U.S. Attorney Timothy Mangan, who is prosecuting the case.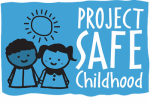 Help us combat the proliferation of sexual exploitation crimes against children.

Making sure that victims of federal crimes are treated with compassion, fairness and respect.