DAYTON DUO PLEAD GUILTY TO FEDERAL CHARGES IN DEADLY ARMED HOME INVASION
CONTACT: Fred Alverson
Public Affairs Officer
(614) 469-5715
DAYTON – Theron E. Lewis aka "T-Streets," 26, and Keith A. Watson aka "Hooskal King" and "Buck," 29, both of Dayton, pleaded guilty in U.S. District Court today to charges stemming from an April 3, 2007 deadly armed home invasion of a West Dayton residence that resulted in the shooting death of a 52-year old man.  Lewis pleaded guilty to one count of being a felon in possession of ammunition, and one count of violating the Hobbs Act.  Watson pleaded guilty to one count of violating the Hobbs Act. This case resulted from an investigation led by the Dayton Federal Safe Streets Task Force and the Dayton Police Department Homicide Unit.
Carter M. Stewart, United States Attorney for the Southern District of Ohio, Edward J. Hanko, Special Agent in Charge, Federal Bureau of Investigation Cincinnati Division (FBI), Dayton Police Chief Richard Biehl, and members of the Safe Streets Task Force, announced the pleas entered today before U.S. District Judge Timothy S. Black.
According to court documents, in April 2007, Lewis, Watson, and another unidentified, now-deceased, individual, met, planned and conspired to commit an armed home invasion and robbery of an occupied residence located at 1637 Harold Street in Dayton for the purpose of stealing drugs and drug cash proceeds believed to be stored in the home.  All of the conspirators possessed loaded handguns, gained entry into the residence, and threatened the six adult occupants with acts of force and physical violence. 
Watson ordered three of the occupants to lie down on the floor as he guarded the front door, while Lewis and the third co-conspirator proceeded to a rear bedroom where three other occupants were located, including a quadriplegic.  The robbers demanded money and drugs, which the occupants denied having.  As the discussions became increasingly heated, Lewis  shot and murdered the 52 year old occupant at point blank range.  Upon locating and stealing $5,200 in drug proceeds, the trio fled the scene.

Lewis's plea agreement calls for a 25-year prison sentence to run concurrent with a 23-year-to-life state sentence he is currently serving on an unrelated murder.  Watson's plea agreement calls for a 9 to 11 year prison term for his role in the home invasion.
Judge Black has scheduled sentencing for both men on June 28, 2012.
Stewart commended the cooperative investigation by the federal and local agencies, along with Assistant U.S. Attorney Dwight K. Keller and Brent G. Tabacchi, who are prosecuting the case.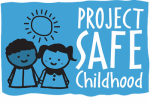 Help us combat the proliferation of sexual exploitation crimes against children.

Making sure that victims of federal crimes are treated with compassion, fairness and respect.