CINCINNATI PRIVATE INVESTIGATION COMPANY OWNER PLEADS GUILTY TO CONSPIRACY, TAX EVASION
CONTACT: Fred Alverson
Public Affairs Officer
(614) 469-5715
CINCINNATI –The owner and operator of a Cincinnati private investigation company known as Business Intelligence, Inc. (BII), James Simon, 66, pleaded guilty in U.S. District Court to one count of tax evasion and one count of conspiracy for skimming more than $1 million from the company in order to avoid paying taxes.
Carter M. Stewart, United States Attorney for the Southern District of Ohio, and Darryl Williams, Special Agent in Charge, Internal Revenue Service Criminal Investigation (IRS) announced the pleas entered today before Senior U.S. District Judge Herman J. Weber.
Court documents allege that between 2003 and 2008 Simon skimmed at least $1,047,656.23 from BII and failed to report the money as income to the Internal Revenue Service, causing a tax loss to the IRS of 385,967.81.
Simon also admitted to enlisting the aid of two other individuals who worked for him to assist in concealing the source of gambling proceeds in at least one riverboat casino in Indiana.
"In many instances Simon gambled the proceeds from BII," Assistant U.S. Attorney Jennifer Barry told the court. "He used two co-conspirators to help conceal his gambling activities by having them accept his winnings and claim the winnings as their own."

Simon also accepted payments from clients in cash or cashier's checks and deposited them into his own personal bank accounts.
Tax evasion is punishable by up to five years in prison, a $100,000 fine, the cost of prosecution and one year of supervised release. Conspiracy is punishable by up to five years in prison, a $250,000 fine and one year of supervised release. Mandatory restitution will be ordered paid to the IRS. Judge Weber  set a date for sentencing on June 14, 2012.
Stewart commended the continuing investigation by IRS agents and the prosecution of the case by Assistant U.S. Attorney Jennifer Barry.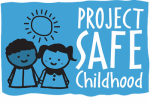 Help us combat the proliferation of sexual exploitation crimes against children.

Making sure that victims of federal crimes are treated with compassion, fairness and respect.