MORROW COUNTY COUPLE PLEAD GUILTY TO GROWING MARIJUANA
CONTACT: Fred Alverson
Public Affairs Officer
(614) 469-5715
COLUMBUS – A Morrow County couple has admitted to growing marijuana at their rural Fredericktown home. Corrina Roush, 41, pleaded guilty today in U.S. District Court to cultivation of more than 100 plants. Her husband, Shane Roush, 40, pleaded guilty on February 17, 2012 to growing more than 1,000 plants.
Carter M. Stewart, United States Attorney for the Southern District of Ohio; Robert Browning, Special Agent in Charge, Bureau of Alcohol, Tobacco, Firearms and Explosives; Ohio Attorney General Mike DeWine and the Ohio Bureau of Criminal Identification and Investigation (BCI&I); Morrow County Sheriff Steven R. Brenneman; and Morrow County Prosecutor Charles S. Howland, announced the pleas today.
The Roushes were arrested October 21, 2010 after a shooting on an adjoining property involving a Morrow County Sheriff's detective. A search warrant executed by BCI&I agents, ATF agents, and Morrow County Sheriff's deputies led to the seizure of marijuana plants on the Roush's property.
Shane Roush's crime is punishable by at least ten years and up to life in prison. Corrina Roush's plea agreement recommends a sentence of eight years. U.S. District Judge Algenon L. Marbley will decide whether or not to accept the plea agreement following a pre-sentence investigation by the court.
Both Shane Roush and Corrina Roush agreed to forfeit their interest in 11 vehicles, including a boat and two motorcycles that were allegedly obtained directly or indirectly from distributing controlled substances or were used in furtherance of the crime.
Stewart commended the cooperative investigation by ATF and BCI&I agents and the Morrow County Sheriff's Office, as well as Assistant U.S. Attorney Salvador A. Dominguez, who is prosecuting the case.
# # #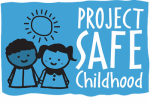 Help us combat the proliferation of sexual exploitation crimes against children.

Making sure that victims of federal crimes are treated with compassion, fairness and respect.