FORMER BUTLER COUNTY COMMISSIONER SENTENCED TO FOUR YEARS IN PRISON FOR FRAUD, TAX CRIMES
CONTACT: Fred Alverson
Public Affairs Officer
(614) 469-5715
CINCINNATI –Former Butler County Commission President Michael A. Fox was sentenced in United States District Court to 48 months in prison for accepting approximately $460,000 in bribes and kickbacks from a lawyer who owned a company doing business with Butler County.
Carter M. Stewart, United States Attorney for the Southern District of Ohio, Darryl Williams, Special Agent in Charge, Internal Revenue Service Criminal Investigation (IRS), and Edward J. Hanko, Special Agent in Charge, Federal Bureau of Investigation, Cincinnati Division (FBI) announced the sentence imposed today by Senior U.S. District Judge Sandra S. Beckwith.
Fox, 62, pleaded guilty on March 9, 2011 to one count of conspiracy to commit mail and wire fraud, and one count of filing a false income tax return in 2002.
Fox accepted the money in 2002 from Robert C. Schuler, a Dublin, Ohio attorney who owned NORMAP, a company with a multi-million dollar contract with Butler County to install a fiber optic communications network throughout the county.
"Fox failed to disclose the $460,000 he received from Schuler to the Butler County Commission in an attempt to hide the improper financial relationship from the citizens of Butler County. 
Fox admitted that he did not report the $460,000 on his 2002 federal income tax return.
Fox was ordered to pay restitution of $136,258 to the IRS.
Schuler's plea agreement includes a recommended sentence of between 12 and 18 months of home confinement and a fine of $50,000. Judge Beckwith will schedule a date for sentencing.
Stewart commended the IRS and FBI agents for their joint investigation of the case, along with Assistant U.S. Attorneys Jennifer C. Barry of the Cincinnati office and Dwight K. Keller of the Dayton office, who are prosecuting the case.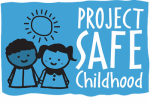 Help us combat the proliferation of sexual exploitation crimes against children.

Making sure that victims of federal crimes are treated with compassion, fairness and respect.