CLINIC MANAGER PLEADS GUILTY TO EMBEZZLEMENT
CONTACT: Fred Alverson
Public Affairs Officer
(614) 469-5715
CINCINNATI – Donnie Jay Thomas, 30, of Burlington, Kentucky has pleaded guilty to embezzling from a pain management clinic he managed and received a percentage of its earnings between June 2008 and February 2010.
Carter M. Stewart, U.S. Attorney for the Southern District of Ohio, Edward J. Hanko, Special Agent in Charge, Federal Bureau of Investigation, Cincinnati Field Division (FBI), and Lamont Pugh, Special Agent in Charge, U.S. Department of Health and Human Services Office of Inspector General, announced the plea entered today before Chief U.S. District Judge Susan J. Dlott.
According to court documents, Thomas began managing the Cincinnati Centers for Pain Relief (CCPR) that was owned by two physicians in May 2009. As manager, he directed the staff to fraudulently bill insurance companies for procedures that were either medically unnecessary, billed at higher rates, or not conducted at all.
Thomas also owned a company called Comprehensive Medical Solutions, LLC that sold back braces and pain treatment devices known as TENS units. He billed CCPR for devices that were never delivered and used a signature stamp of one of the owners to sign the checks to his company.
In 2008, Thomas started a business called Progressive Healing Solutions that was located in northern Kentucky and provided billing services for multiple medical clinics. Thomas instructed billers to change the doctors' original billing codes to those with higher reimbursement rates. This fraudulent activity generated additional income for his company because his company's pay was based on the clinics' profits.
In March 2009, Thomas transferred the embezzled funds to his personal and other private accounts which amounted to money laundering.
Thomas pleaded guilty to one count of embezzling from a health care program, a crime punishable by up to ten years imprisonment, a fine of $250,000 and three years of supervised release. Thomas could also be ordered to pay restitution of up to $353,889. Judge Dlott will set a date for sentencing.
The case is being prosecuted by Assistant U.S. Attorney Jennifer Barry.  The investigation was conducted by Special Agents of the FBI and HHS-OIG.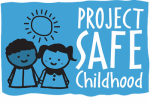 Help us combat the proliferation of sexual exploitation crimes against children.

Making sure that victims of federal crimes are treated with compassion, fairness and respect.