CONVICTED COCAINE DISTRIBUTOR SENTENCED TO 16 YEARS IN PRISON
CONTACT: Fred Alverson
Public Affairs Officer
(614) 469-5715
COLUMBUS – German Roman-Oliver, 39, of Galloway, was sentenced to 192 months in federal prison following his conviction of conspiring to distribute more than 150 kilograms of cocaine in the Columbus area between the summer of 2007 and February 2011.
Carter M. Stewart, United States Attorney for the Southern District of Ohio, Robert L. Corso, Special Agent in Charge, U.S. Drug Enforcement Administration (DEA), and agencies participating in the DEA task force announced the sentence handed down March 8 by U.S. District Judge Edmund A. Sargus, Jr.
A U.S. District Court jury convicted Roman-Oliver on October 19, 2011 of conspiracy, reaching their verdict after a six-day trial that included testimony from approximately 25 witnesses.
At sentencing, the court found that Roman-Oliver was involved in distributing more than 150 kilograms of cocaine over the four-year period. The Court also found that he obstructed justice by perjuring his testimony in trial.
According to trial testimony, Roman-Oliver supplied two separate and distinct groups of cocaine redistributors, one group was in Columbus and another one in the Springfield and Dayton areas. Testimony was also presented that the cocaine Roman-Oliver obtained and supplied to these groups originated with members of the Mexican Sinaloa drug cartel.
In addition to DEA, participating agencies included the Ohio Bureau of Criminal Identification and Investigation, the Columbus Airport Police, and the police departments in Columbus, Westerville and Upper Arlington.
Stewart commended the cooperative investigation by the investigating federal, state and local agencies along with Assistant U.S. Attorneys Donald Pashayan and Doug Squires, who prosecuted the case.
Stewart said the investigation is continuing.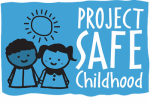 Help us combat the proliferation of sexual exploitation crimes against children.

Making sure that victims of federal crimes are treated with compassion, fairness and respect.