CINCINNATI MEN SENTENCED FOR PASSING MORE THAN $33,000 IN COUNTERFEIT $100 BILLS
CONTACT: Fred Alverson
Public Affairs Officer
(614) 469-5715
CINCINNATI – Randy Washington Jr., 25, was sentenced to 37 months in prison for printing and conspiring to distribute approximately $33,100 in counterfeit $100 bills in the Cincinnati area between 2010 and June 2011. Demetrius Robinson, 22, also of Cincinnati, was sentenced to 12 months and one day in prison for helping Washington pass the bogus bills.
Carter Stewart, U.S. Attorney for the Southern District of Ohio, and Mark Porter, Special Agent in Charge, U.S. Secret Service, announced the sentences handed down by U.S. District Judge Michael A. Barrett. Robinson was sentenced today. Washington was sentenced yesterday.
Robinson pleaded guilty on November 4, 2011 to one count of passing counterfeit currency. Washington pleaded guilty on November 21, 2011 to one count of producing counterfeit currency.
According to court documents, the Secret Service began investigating the men following reports by retail merchants in the Cincinnati area that had received counterfeit $100 bills in the fall of 2010. Washington admitted that he printed the bills using a home computer and recruited Robinson to help him pass the bills, buying goods and services and receiving legitimate currency as change.
A federal grand jury indicted the men in August 2011. They were arrested in September 2011 and have been in custody since their arrest.
The case was prosecuted by Assistant U.S. Attorney Timothy S. Mangan.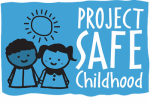 Help us combat the proliferation of sexual exploitation crimes against children.

Making sure that victims of federal crimes are treated with compassion, fairness and respect.