COLUMBUS MAN PLEADS GUILTY TO ROBBING EIGHT BANKS IN FOUR COUNTIES
CONTACT: Fred Alverson
Public Affairs Officer
(614) 469-5715
COLUMBUS – James Henry Evans III, 32, of Columbus, pleaded guilty in U.S. District Court to robbing eight banks in Franklin, Madison, Montgomery and Delaware counties between October 2010 and January 2011.
Carter M. Stewart, United States Attorney for the Southern District of Ohio; Keith L. Bennett, Special Agent in Charge, Federal Bureau of Investigation (FBI), Columbus Police Chief Walter Distelzweig, Whitehall Police Chief Richard Zitzke, Springfield Police Chief Stephen P. Moody, Oakwood Police Chief Alex Bebris, Miami Township Deputy Police Chief John DiPietro, London Police Chief David Wiseman, and Delaware County Sheriff Walter Davis announced the pleas entered today before U.S. District Judge Algenon L. Marbley.
Evans pleaded guilty to six counts of unarmed bank robbery in connection with the robberies of the Security National Bank in Springfield on October 13, 2010, a Key Bank on East Dublin-Granville Road in Columbus on October 26, 2010, a Huntington Bank on East Dublin-Granville Road in Columbus on November 30, 2010, a Huntington Bank in London on December 30, 2010, LCNB in Oakwood and a Key Bank on Miamisburg-Centerville Road in Dayton on January 3, 2011.
Each of the six counts of unarmed bank robbery is punishable by up to 20 years in prison.
Evans also pleaded guilty to armed bank robbery for robbing the First Merit Bank in Powell on January 10, 2011, and a PNC Bank in Whitehall on January 11. Each of those counts is punishable by up to 25 years in prison. Evans also pleaded guilty to one count of brandishing a weapon during the Powell robbery. That crime carries a mandatory sentence of seven years in prison consecutive to any time served for the robberies.
The plea agreement provides for an agreed sentence of 170 to 197 months which the court may or may not accept.  Judge Marbley will set a date for sentencing.
Columbus police officers arrested Evans after the Whitehall robbery. He has been in custody since his arrest.
Stewart commended the cooperative investigation of this case by the officers, deputies, and agents of the law enforcement agencies named above, and Assistant U.S. Attorney Deborah A. Solove, who is prosecuting the case.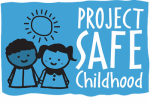 Help us combat the proliferation of sexual exploitation crimes against children.

Making sure that victims of federal crimes are treated with compassion, fairness and respect.