CINCINNATI MAN PLEADS GUILTY TO ROLE IN BANK FRAUD CONSPIRACY
CONTACT: Fred Alverson
Public Affairs Officer
(614) 469-5715
CINCINNATI – David Kellner, 45, of Cincinnati pleaded guilty in U.S. District Court to one count of conspiracy to commit bank fraud for his role in a scheme with a college friend and the friend's brother who lived in Arizona to defraud Huntington Bank in Cincinnati.
Carter M. Stewart, U.S. Attorney for the Southern District of Ohio, Mark Porter, Special Agent in Charge, U.S. Secret Service, and Norwood Police Chief William Kramer announced the plea entered today before Senior U.S. District Judge Herman J. Weber.
According to court documents, Kellner was approached in 2009 by an old college friend, Paul Jacobs, 46, of Cincinnati, who asked Kellner to cash three checks for him. Jacobs' brother, George Jacobs, 54, of Scottsdale, Arizona, had discovered an unclaimed premium return of $131,203.00 to Mainstreet Framers, Inc. for workers' compensation insurance provided through the Mahoney Group, located in Scottsdale, Arizona, for whom George Jacobs worked as a broker. George Jacobs discovered that Mainstreet Framers, Inc. had filed for bankruptcy and that there was no request to return this premium. In dire financial straits, George Jacobs enlisted the help of his brother, Paul Jacobs, a Cincinnati, Ohio attorney and together they agreed to fraudulently obtain these funds, open a fraudulent bank account in order to negotiate the check, and divert the proceeds to themselves.
The checks represented part of the proceeds from the crime. Paul Kellner was paid $1,360 for cashing the checks. He faces up to 5 years in prison for his role in the scheme. Judge Weber scheduled Kellner's sentencing for August 1, 2012.
George Jacobs pleaded guilty on February 15, 2012 and Paul Jacobs pleaded guilty on February 22, 2012 to one count of conspiracy to commit bank and wire fraud, punishable by up to 30 years in prison. George Jacobs is scheduled for sentencing on June 5, 2012 and Paul Jacobs is scheduled for sentencing on June 13, 2012.
Stewart commended the cooperative investigation by the Secret Service and Norwood Police, as well as Senior Litigation Counsel Anne L. Porter, who is prosecuting the case.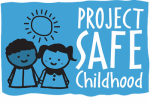 Help us combat the proliferation of sexual exploitation crimes against children.

Making sure that victims of federal crimes are treated with compassion, fairness and respect.