FOUR INDICTED FOR ALLEGEDLY SMUGGLING MARIJUANA INSIDE HIGHWAY CONSTRUCTION EQUIPMENT
CONTACT: Fred Alverson
Public Affairs Officer
(614) 469-5715
COLUMBUS – A federal grand jury has charged four men in an indictment alleging that they conspired to smuggle almost a ton of marijuana hidden inside highway construction equipment.
Carter M. Stewart, United States Attorney for the Southern District of Ohio, Robert Corso, Special Agent in Charge, Drug Enforcement Administration (DEA) and Col. John Born, Ohio State Highway Patrol announced the indictment returned yesterday.
The indictment charges the following individuals with one count of conspiracy to possess with intent to distribute more than 100 kilograms of marijuana and one count of possession with intent to distribute more than 100 kilograms of marijuana. Each count is punishable by at least five years and up to 40 years in prison,
Jorge Gabriel Arismendy, 40, Columbus,
Victor Hugo Duran-Gamboa, 33, illegally in this country from Mexico,
Sheridan Levon Gilbert, 41, Westerville, and
Regal Lamar Reese, 40, Westerville.
Highway Patrol troopers stopped a semi truck on I-70 west of Columbus on March 29 that was hauling highway construction equipment. A drug dog alerted to the equipment the truck was carrying. Troopers found that parts of the equipment had been opened, re-welded and re-painted.
DEA agents arranged for the truck to deliver the equipment to its intended destination on the west side of Columbus where the defendants met the truck and unloaded the equipment. The defendants were arrested after they received the truck and unloaded eight pieces of highway equipment. Investigators found 2,000 pounds of marijuana hidden inside the equipment.
The four have been in custody since their arrest.
Stewart commended the cooperative investigation by Ohio Highway Patrol troopers and DEA agents, and the Franklin County SWAT team which assisted with the search and arrests. Assistant U.S. Attorney David Bosley is prosecuting the case.
An indictment merely contains allegations, and defendants are presumed innocent unless proven guilty in a court of law.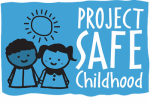 Help us combat the proliferation of sexual exploitation crimes against children.

Making sure that victims of federal crimes are treated with compassion, fairness and respect.