TWO MASSACHUSETTS MEN PLEAD GUILTY TO BURGLARY OF COLUMBUS BRINKS FACILITY
CONTACT: Fred Alverson
Public Affairs Officer
(614) 469-5715
COLUMBUS – Two Lynn, Massachusetts men each pleaded guilty to one count of conspiracy and one count of transporting stolen merchandise and money across state lines for their roles in burglarizing a Brinks facility in Columbus on January 18, 2009.
Carter M. Stewart, United States Attorney for the Southern District of Ohio, Keith L. Bennett, Special Agent in Charge, Federal Bureau of Investigation, Cincinnati Division (FBI), and Columbus Police Chief Walter Distelzweig announced the pleas.
Joseph M. Morgan, 28, and Robert Doucette, 41, pleaded guilty yesterday before Senior U.S. District Judge George C. Smith.
According to statements read during their plea hearings, the men used rental vehicles to travel from the Boston, Massachusetts metropolitan area to Columbus, Ohio. Once they arrived in Columbus and established that all Brinks employees had gone home for the evening, they were able to gain entry into the facility by using a torch to cut holes into the roof of the facility. Once inside, they gained limited entrance into the vault using a high intensity torch. Sparks from the torch ignited money and materials inside the vault, which severely limited the amount of money they were able to obtain. Brinks authorities' determined that the total loss to the company resulting from the burglary was $2,747,306.55.
Charges are still pending against a third individual charged in connection with the robbery, Sean Murphy, aka Brian Heatherman. He is in state custody on unrelated charges in Massachusetts. His federal trial in Columbus is scheduled for June 13.
Stewart commended the investigation by FBI agents in Columbus, assisted by FBI agents in Boston, and Columbus Police detectives, and Assistant U.S. Attorney Salvador A. Dominguez, who is prosecuting the case.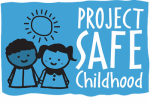 Help us combat the proliferation of sexual exploitation crimes against children.

Making sure that victims of federal crimes are treated with compassion, fairness and respect.