GUN VIOLENCE TASK FORCE INVESTIGATION RESULTS IN CHARGES AGAINST FOUR PEOPLE ACCUSED OF ILLEGALLY SELLING FIREARMS AND AMMUNITION
CONTACT: Fred Alverson
Public Affairs Officer
(614) 469-5715
CINCINNATI – An investigation by a multi-agency task force has resulted in three indictments charging four people with illegally selling almost 50 firearms, including a machine gun, and hundreds of rounds of ammunition.
Carter M. Stewart, United States Attorney for the Southern District of Ohio, Robert J. Browning, Special Agent in Charge, Bureau of Alcohol, Tobacco, Firearms and Explosives (ATF), and Cincinnati Police Chief James Craig announced the indictments today.
The cases are the result of an ongoing investigation by the Cincinnati Violent Crime Enforcement Team (VCET), a task force of ATF agents, Cincinnati police officers, and a parole officer from the Ohio Department of Rehabilitation and Corrections, Adult Parole Authority (APA). The VCET Task Force's primary mission is to investigate gun violence in Cincinnati and to target the illegal firearms traffickers as well as the "worst of the worst" of offenders illegally possessing firearms.
All three indictments were returned on April 4.
One indictment charges Christopher Bradley, 37, of Blanchester, Ohio and his brother, Shannon Bradley, 34, of Leesburg, Ohio with illegally selling 33 firearms and more than 1400 rounds of ammunition in a six-week period earlier this year without a firearms dealer's license. They allegedly sold 30 of the firearms to someone they had reason to believe was a convicted felon. Federal firearms laws prohibit individuals convicted of felonies from possessing firearms or ammunition.
Each defendant is charged with two counts of aiding and abetting in the dealing of firearms without a license and one count of dealing firearms without a license. Each count is punishable by up to five years in prison. Each defendant is also charged with one count of selling firearms and ammunition to a convicted felon and one count of aiding and abetting the sale of firearms to a convicted felon. Each of those crimes is punishable by up to ten years in prison.
In a separate indictment, the grand jury charged Stan Shor, 34, of Cincinnati with illegally selling 10 guns, including a machine gun, on five occasions between May 2010 and August 2011 without a firearms dealer's license. Investigators seized two other machine guns. Shor is charged with one count of illegal firearms sales and three counts of transfer of a machine gun, which is punishable by up to ten years in prison.
In a third indictment, the federal grand jury charged Quinton Kinnon, 31, of Cincinnati with illegally selling six firearms in the fall of 2011.
The indictments also seek forfeiture of all firearms and ammunition itemized in the indictments.
Carter commended the cooperative investigation by VCET members, along with Cincinnati Branch Chief Anthony Springer, Special Assistant U.S. Attorney Greg Stevens from Butler County Prosecutor Mike Gmoser's Office and Special Assistant U.S. Attorney Jennifer Deering from Hamilton County Prosecutor Joe Deters' Office. Both have been cross-designated so they can prosecute gun cases in both federal and state court.
An indictment is only a charge and is not evidence of guilt. The defendants are entitled to a fair trial in which it will be the government's burden to prove guilt beyond a reasonable doubt.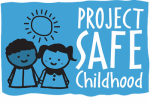 Help us combat the proliferation of sexual exploitation crimes against children.

Making sure that victims of federal crimes are treated with compassion, fairness and respect.