OWNER OF TITLE AGENCY PLEADS GUILTY TO FRAUD
CONTACT: Fred Alverson
Public Affairs Officer
(614) 469-5715
CINCINNATI – Donald L. Richardson, 54, of Edgewood, Kentucky pleaded guilty in United States District Court to one count of bank fraud for keeping more than $1 million received by his title company, Commitment Title Agency, Inc., instead of using the funds to pay off existing mortgages of the five properties involved.
Carter M. Stewart, United States Attorney for the Southern District of Ohio, and Keith L. Bennett, Special Agent in Charge, Federal Bureau of Investigation, Cincinnati (FBI), announced the plea entered today before Chief U.S. District Judge Susan J. Dlott.
According to a statement of facts filed with his plea agreement, Richardson and his company based in Crescent Springs, Kentucky received funds from lenders as part of the refinancing of five residential properties in May 2010. He was supposed to keep the funds in his company's escrow account and use the money to pay off existing mortgages on the properties.
Instead, Richardson kept the money and used it for his own benefit.
In the plea agreement, Richardson agreed to an order of restitution in this matter in a schedule and amount to be determined by the Court. Richardson agreed that he owes Fifth Third Bank $1,138,470.62, minus any amounts recovered by the bank from his bank accounts.
Bank fraud is punishable by up to 30 years in prison and a fine of up to $1 million. Judge Dlott will schedule a date for sentencing.
Stewart commended the FBI agents who conducted the investigation and Assistant U.S. Attorney Timothy Mangan, who is prosecuting the case.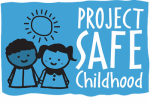 Help us combat the proliferation of sexual exploitation crimes against children.

Making sure that victims of federal crimes are treated with compassion, fairness and respect.