THREE PLEAD GUILTY IN LARGE-SCALE MARIJUANA GROWING CONSPIRACY IN MUSKINGUM AND LOGAN COUNTIES
CONTACT: Fred Alverson
Public Affairs Officer
(614) 469-5715
DAYTON –  Three men indicted in November 2010 pleaded guilty here today to conspiracy to manufacture marijuana in connection with the seizure of more than 2,500 marijuana plants being grown in rural areas of Muskingum and Logan counties.
Carter M. Stewart, United States Attorney for the Southern District of Ohio, Robert Corso, Special Agent in Charge, Drug Enforcement Administration (DEA), Brian Moskowitz, Special Agent in Charge, U.S. Immigration and Customs Enforcement (ICE) Office of Homeland Security Investigations in Ohio and Michigan (HSI), Ohio Attorney General Mike DeWine and  the Attorney General's Bureau of Criminal Identification and Investigation (BCI), Logan County Sheriff Andrew Smith, and Muskingum County Sheriff Matthew Lutz announced the pleas entered today before District Judge Thomas M. Rose.
Pleading guilty today were:
Manuel Castrejon-Sanchez, 37, of Mexico
Genaro Gallegos-Gamillo, 21, of Mexico
Hugo Ayala, 41, of Columbus, Ohio
Six other men have pleaded guilty to their roles in the conspiracy:
Leonel Mondragon-Garcia, 29, of Mexico (pleaded guilty March 30, 2011)
Ismael Bucio-Hernandez, 33, of Mexico (pleaded guilty April 11, 2011)
Daniel Zarco-Aguilar, 27, of Mexico (pleaded guilty April 8, 2011)
Jacinto Chavez-Castyalon, 29, of Mexico (plea set for April 19, 2011)
Lorenzo Guzman-Garcia, 26, of Mexico (pleaded guilty March 30, 2011)
Saul Vargas-Garcia, 20, of Mexico (plea set for April 19, 2011)
Charges are pending against two more men, Jose Vilchiz-Garcia, 27, and Lusiano Garcia-Sanchez, 25, both of Mexico.
All 11 men were arrested on September 21, 2010 and they have been in custody since their arrests.
Each man's guilty plea to date includes one count of conspiracy to knowingly and intentionally manufacture in excess of 1,000 marijuana plants, which is punishable by a sentence of at least ten years and up to life in prison, a $10 million fine, and at least 5 years up to a lifetime of supervised release.
The Attorney General's Bureau of Criminal Identification and Investigation (BCI) initiated the investigation into the growing operation after a tip was received in June 2010 from two mushroom hunters who stumbled upon dozens of marijuana plants being cultivated on an outdoor parcel in a rural area of Logan County near Zanesfield. A second marijuana field was located near the town of Adams Mills, next to the Muskingum River.

According to the statement of facts filed in Court with Ayala's plea, Ayala would pick up his co-conspirators in the early morning hours, drop them off at the grow sites and return several hours later to drive them back to Columbus.  Both grow sites had makeshift campsites on the property which were stocked with provisions for the individuals cultivating the marijuana.  Throughout the summer 2010, both grow sites were tended to by these co-conspirators, whose responsibilities included fertilizing, cross-pollinating, sexing and harvesting the plants.  In addition, Ayala drove to stores in the Columbus, Ohio area and purchased harvesting supplies, including water jugs, cutting tools, large plastic bags and gorilla tape. 
In September 2010, law enforcement officers entered the Muskingum County grow site and encountered 10 of the co-conspirators working in the grow site, all of whom were engaged in the process of harvesting and cleaning the marijuana plants.  Law enforcement officers recovered a total of 3,675 marijuana plants from both grow sites.
Stewart commended the cooperative investigation by the agencies involved, and Assistant U.S. Attorney Sheila Lafferty, who is prosecuting the case.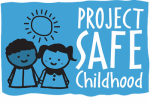 Help us combat the proliferation of sexual exploitation crimes against children.

Making sure that victims of federal crimes are treated with compassion, fairness and respect.