TWO GROVE CITY MEN SENTENCED FOR PAIN PILL DIVERSION SCHEME 
CONTACT: Fred Alverson
Public Affairs Officer
(614) 469-5715
COLUMBUS – James Methany Jr., 30, was sentenced to 27 months in prison and Jacob McCoy, 23, was sentenced to 12 months and one day in prison for forging prescriptions to obtain pain pills that they sold on the street and billing the prescriptions to Medicare under another unknowing person's name. Both men live in Grove City.
Carter M. Stewart, United States Attorney for the Southern District of Ohio, Ohio Attorney General Mike DeWine, Lamont Pugh, Special Agent in Charge, U.S. Department of Health and Human Services Office of Inspector General, and William Winsley, Executive Director of the Ohio Board of Pharmacy and Hilliard Police Chief Doug Francis announced the sentences imposed today by U.S. District Judge Michael H. Watson.
Both men pleaded guilty on August 23, 2010 to one count each of making false statements on health care matters, obtaining controlled substances by fraud and aggravated identity theft.
McCoy and Matheny Jr obtained blank prescription pads in the name of Columbus Pain Management, a fictitious medical practice. McCoy, a pharmacy technician at a Columbus-area pharmacy, would write out the prescriptions for controlled substances including oxycodone, OxyContin and Percocet utilizing names and DEA numbers of both real and fictitious doctors.
The prescriptions were then filled in the name of both real and fictitious persons who McCoy knew to possess various insurance benefits through his access of the pharmacy's computer systems. This allowed McCoy and Matheny to obtain the controlled substances without having to pay full retail price. Once the prescriptions were processed, Matheny Jr would drive through the pharmacy window and receive the narcotic medications which he later sold on the streets.
Hilliard police officers stopped the McCoy for a traffic violation on June 23, 2009 and found several pill bottles and blank prescription pads in his car. Hilliard Police contacted the Pharmacy Board and Attorney General's Office whose Medicaid Fraud Control Unit investigated the case.
They were also ordered to pay restitution to the affected health insurance programs in the amount of $6,525.66.
Stewart commended the cooperative investigation by HHS-OIG, the Pharmacy Board and Hilliard Police, as well as Assistant U.S. Attorney Kenneth Affeldt, and Special Assistant U.S. Attorney Constance Nearhood with Attorney General DeWine's Medicaid Fraud Control Unit, who prosecuted the case.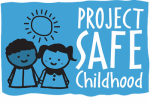 Help us combat the proliferation of sexual exploitation crimes against children.

Making sure that victims of federal crimes are treated with compassion, fairness and respect.