THREE IN PORTSMOUTH HONORED FOR WORK ON BEHALF OF VICTIMS
CONTACT: Fred Alverson
Public Affairs Officer
(614) 469-5715
Presentation marks National Crime Victims Rights Week
CINCINNATI – U.S. Attorney Carter M. Stewart recognized three people in Portsmouth, Ohio for their outstanding service to crime victims in a presentation marking National Crime Victims Rights Week.
Kenneth Parker, Criminal Chief for the U.S. Attorney's Office, and Katherine L. Chaney, Supervisor of the DEA Diversion Section in Columbus, presented certificates of appreciation to:
Lisa Roberts, R.N., Portsmouth City Health Department
Chief Charles Horner, Portsmouth Police Department
Captain Dave Hall, Scioto County Sheriff's Office
"You have taken on the problem of opiate addiction and provided comfort to the victims of the crime," Parker told them during a brief ceremony at the Portsmouth Health Department on April 15. "You have also worked to bring together the community with local, state and federal law enforcement agencies to fight illegal trafficking of prescription drugs."
Roberts helped establish the Portsmouth Rx Drug Action Team which has brought national attention to the problem of opiate addiction and its impact on the region. Chief Horner served on the Governor's Prescription Drug Abuse Task Force as a representative of law enforcement. He and Captain Hall have coordinated numerous multi-agency operations in an attempt to reduce the crime of prescription drug diversion. 
"The individuals we recognized share DEA's commitment to stopping the illegal diversion of prescription drugs and dealing with the damage that pill diversion causes to victims and their families," Chaney said.
These awards were presented in conjunction with the observance of National Crime Victims' Rights Week, April 10–16.  This year's theme, "Reshaping the Future, Honoring the Past," recognizes that every day, crime victims bravely face the task of reshaping their lives after victimization.  It also highlights the importance of honoring the victims, victim advocates, and criminal justice professionals who have fought for heightened awareness of victims' issues and secured increased participation of victims in the criminal justice process.
"I selected these individuals because they have shown the highest level of compassion for victims of crime in southern Ohio," Stewart said. "Their mission of helping victims in immediate crisis and their work to break the cycle of violence embody the theme of National Crime Victims' Rights Week."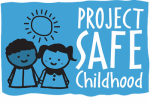 Help us combat the proliferation of sexual exploitation crimes against children.

Making sure that victims of federal crimes are treated with compassion, fairness and respect.