BROTHER AND SISTER TAX PREPARERS CHARGED WITH FILING 65 FRAUDULENT TAX RETURNS
CONTACT: Fred Alverson
Public Affairs Officer
(614) 469-5715
COLUMBUS – Sherrel D. Smith, 42, and her brother Stephen Eugene Brooks, 39, were charged in a federal indictment alleging that they filed 65 fraudulent income tax returns in their clients' names between 2005 and 2008.

Carter M. Stewart, United States Attorney for the Southern District of Ohio and Jose A. Gonzalez, Special Agent in Charge of the Cincinnati Field Office of the Internal Revenue Service Criminal Investigation (IRS) announced the indictment today.

IRS agents arrested Smith at her home this morning. Brooks turned himself in today to U.S. Marshals. Both appeared before U.S. Magistrate Judge Elizabeth Preston Deavers who released them on a recognizance bond.

The indictment, returned on April 5, alleges that Smith, who operated a tax preparation service under the name Netask Tax Service at 5848 Emporium Square in Columbus, and Brooks, who brought in clients on a part-time basis, filed federal income tax returns using inflated or false Schedule A medical, charitable contribution and other deductions, Schedule C losses with respect to purported sole proprietorships, and Schedule E losses regarding partnerships and rental real estate businesses

The false returns allegedly caused a tax loss to the IRS of more than $255,000.

U.S. District Judge Algenon L. Marbley will schedule an arraignment hearing at which time they will have the opportunity to enter a plea.

The indictment charges Smith with 56 counts of making false and fraudulent statements and charges Brooks with nine counts of the same crime. Each count carries a maximum sentence of three years in prison, a fine of up to $100,000 and three years under court supervision after any time served.

Stewart commended the IRS agents who investigated the case and Assistant U.S. Attorney Dan Brown, who is prosecuting the case.

An indictment is merely an accusation. All defendants should be presumed innocent until and unless convicted in a court of law.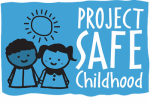 Help us combat the proliferation of sexual exploitation crimes against children.

Making sure that victims of federal crimes are treated with compassion, fairness and respect.