GAHANNA COUPLE PLEAD GUILTY TO $20 MILLION FRAUD INVOLVING STOCK-BASED LOAN SCHEME
CONTACT: Fred Alverson
Public Affairs Officer
(614) 469-5715
COLUMBUS –Michael Spillan, 43, of Gahanna, and his wife, Melissa Spillan, 41, pleaded guilty in U.S. District Court today to running a fraudulent stock-based loan scheme that caused at least 38 victims to lose $19,695,580.  
Carter M. Stewart, United States Attorney for the Southern District of Ohio, Keith Bennett, Special Agent in Charge, Federal Bureau of Investigation (FBI), and Daniel M. McDermott, U.S. Trustee for Region 9, announced the pleas entered before U.S. District Judge Edmund A. Sargus, Jr.
Each defendant pleaded guilty to one count of conspiracy to commit securities fraud, mail fraud and wire fraud. Michael Spillan also pleaded guilty to one count of securities fraud, one count of wire fraud, and one count of mail fraud.
The plea agreement includes a 140-month sentence followed by five years of supervised release for Michael Spillan and a 36-month sentence followed by three years of supervised release for Melissa Spillan. Judge Sargus will determine a final sentence following a pre-sentence investigation. No date for sentencing has been scheduled.
The plea agreement also calls for them to make full restitution to their victims.
According to a statement of facts read during their hearing, the Spillans owned several companies including One Equity Corporation, Triangle Equities Group, Inc., Victory Management Group, Inc., and Dafcan Finance, Inc. 
The Spillans made low-interest loans to their victims who transferred shares of stock to the Spillans as collateral. The Spillans promised to return the stock to the borrowers once the loans were repaid.  The Spillans sold the stock without the borrowers' knowledge instead of holding the shares and used the proceeds to fund other loans or for their own personal gain.
Stewart commended the investigation conducted by FBI agents. Stewart also commended Financial Crimes Chief Brenda Shoemaker and Special Assistant U.S. Attorney Dean P. Wyman with the U.S. Trustees Office, who are prosecuting the case.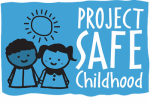 Help us combat the proliferation of sexual exploitation crimes against children.

Making sure that victims of federal crimes are treated with compassion, fairness and respect.