FORMER OHIO STATE UNIVERSITY QUARTERBACK SENTENCED TO 127 MONTHS IN PRISON FOR FRAUDULENT TICKET SALES INVESTMENT SCHEME
CONTACT: Fred Alverson
Public Affairs Officer
(614) 469-5715
COLUMBUS – Arthur E. Schlichter, 51, of Columbus was sentenced in U.S. District Court to 127 months imprisonment for defrauding 55 investors out of approximately $2.15 million through a ticket resale business he claimed he was operating.
Carter M. Stewart, United States Attorney for the Southern District of Ohio, Darryl Williams, Special Agent in Charge, Internal Revenue Service Criminal Investigation (IRS), and Franklin County Prosecuting Attorney Ron O'Brien announced the sentence imposed today by U.S. District Judge Michael Watson.
According to court documents, Schlichter began soliciting people in 2008 to invest in a ticket-resale business that he was purportedly operating. He represented to them he was buying tickets to Ohio State football and basketball games and NFL football games (using his supposed personal connections) at low prices and in bulk, and that he would then re-sell the tickets at a profit. As part of the scheme, he instructed a person to send a wire transfer of funds from an account in Florida to an account he controlled in the Southern District of Ohio.
In truth, however, Schlichter did not have connections through which he could get tickets at unusually low prices, and he did not use the money that people gave to him to buy tickets or to invest in a ticket-resale business for either purpose. Schlichter instead spent the money on personal expenses, gambled with it, or used it to repay older debts.
Schlichter pleaded guilty on October 11, 2011 to one count each of wire fraud, bank fraud and filing a false income tax return. Schlichter paid investors with checks he knew were drawn on accounts which did not have sufficient funds. He also failed to disclose income he received from the scheme when he filed his taxes in 2008. Schlichter reported an income tax liability that was $38,482.36 less than what it should have been. He was sentenced to pay that amount in restitution to the IRS.
Schlichter was also sentenced to pay restitution to the investors. Judge Watson ordered Schlichter to serve his sentence concurrently with a sentence he is serving on similar state charges.
Stewart commended the investigation conducted IRS agents as well as Assistant U.S. Attorney Ben Glassman, who prosecuted the case.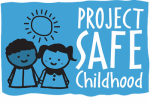 Help us combat the proliferation of sexual exploitation crimes against children.

Making sure that victims of federal crimes are treated with compassion, fairness and respect.