CENTERVILLE MAN PLEADS GUILTY TO $1.4 MILLION COUPON FRAUD SCHEME
CONTACT: Fred Alverson
Public Affairs Officer
(614) 469-5715
DAYTON – Ali A. Jaber aka "Jack Sal", 51, of Centerville, pleaded guilty in U.S. District Court to four counts of mail fraud in connection with a coupon fraud scheme he operated through his Dayton-based business, Southern Ohio Groceries Service Co., Inc. (SOGSC). This company served as an association for at least 30 independent grocery stores located throughout Ohio and Kentucky.
Carter M. Stewart, United States Attorney for the Southern District of Ohio and Edward J. Hanko, Special Agent in Charge, Federal Bureau of Investigation (FBI), announced the pleas entered today before U.S. District Judge Thomas M. Rose.
Assistant U.S. Attorney Dwight Keller told the court that SOGSC was authorized to collect properly redeemed coupons from its member stores and in-turn submit these coupons in bulk shipment for processing and cash reimbursement. Between December 2002 and June 2011, Jaber shipped approximately 465 "banker" boxes of coupons for redemption to a processing company.
Jaber admitted that the vast majority of the coupons he shipped were fraudulent in that they had not been redeemed by the member stores. "Many of the SOGSC stores from which these coupons purportedly originated from were either closed, or did not in-fact sell or stock the underlying merchandise for which the coupons were being submitted by SOGSC for redemption," Keller said.
Between 2003 and 2011, the defendant received via the U.S. Mails approximately $l,491,802.73 in fraudulent coupon reimbursement payments.
Under terms of the plea agreement, Jaber will forfeit more than $100,000 in cash seized from his house and from a bank account and will make full restitution to victims. If Judge Rose accepts the plea agreement, Jaber will serve 36 months in prison. Judge Rose scheduled a sentencing hearing for August 10, 2012.
Stewart commended the FBI agents who investigated the case as well as Assistant U.S. Attorney Keller.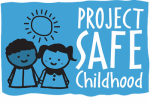 Help us combat the proliferation of sexual exploitation crimes against children.

Making sure that victims of federal crimes are treated with compassion, fairness and respect.