OWNER OF WESTERVILLE MEDICAL EQUIPMENT SUPPLIER PLEADS GUILTY TO HEALTH CARE FRAUD
CONTACT: Fred Alverson
Public Affairs Officer
(614) 469-5715
COLUMBUS – Paul Brockman, 42, of Columbus pleaded guilty to one count of making false statements involving health care by fraudulently billing Medicaid $214,018.92. Brockman owned Midwest Medical Equipment, which was headquartered in Westerville, Ohio.
Carter M. Stewart, U.S. Attorney for the Southern District of Ohio, Ohio Attorney General Mike DeWine, and Lamont Pugh, Special Agent in Charge, U.S. Department of Health and Human Services Office of Inspector General, announced the plea entered today before U.S. District Judge Gregory Frost.
According to court documents, Brockman frequently billed Medicaid for "new" durable medical equipment when he was providing Medicaid recipients with "used" durable medical equipment. The fraudulent billing occurred when customers passed away and the deceased's family sold their equipment back to Midwest Medical. Brockman would provide the same piece of equipment to a new customer and bill the item to Medicaid Program as "new" equipment.
Brockman also billed the Medicaid program for medical equipment that he either never provided to recipients, or provided years after having received payment from the Medicaid program.
The crime is punishable by a prison term of up to five years, a maximum fine of $250,000 and three years of supervised release. Judge Frost will set a date for sentencing.
Medicaid is a federally funded, state-administered government insurance program that provides health care coverage to low-income individuals and families.
"Individuals or health care company employees who suspect fraud against government health insurance programs can report them anonymously online at www.stopmedicarefraud.gov, or by calling 1-800-HHS-TIPS (800-447-8477)," Stewart said.
People can also report suspected Medicaid fraud to Attorney General DeWine's office by calling 1-800-282-0515 or visiting www.OhioAttorneyGeneral.gov.
The case is being prosecuted by Assistant U.S. Attorney Ken Affeldt and Special Assistant U.S. Attorney Shawn P. Napier with Attorney General DeWine's Office. The investigation was conducted by Special Agents of the HHS-OIG and the Attorney General's Medicaid Fraud Control Unit.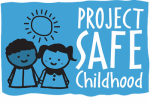 Help us combat the proliferation of sexual exploitation crimes against children.

Making sure that victims of federal crimes are treated with compassion, fairness and respect.