FINANCIAL PLANNER PLEADS GUILTY TO STEALING MORE THAN $2 MILLION FROM CLIENTS
CONTACT: Fred Alverson
Public Affairs Officer
(614) 469-5715
CINCINNATI – Elliot Kravitz, 54, of Mason, Ohio pleaded guilty in United States District Court to one count of wire fraud for an investment scheme in which he defrauded nine of his customers out of approximately $2,020,374.79.
Carter M. Stewart, United States Attorney for the Southern District of Ohio, and Keith L. Bennett, Special Agent in Charge, Federal Bureau of Investigation, Cincinnati (FBI), announced the plea entered today before Senior United States District Court Judge Herman J. Weber.
According to his plea agreement, Kravitz owned and operated EMC Financial Services, Inc., an investment, financial planning, and tax preparation business in Mason.  Kravitz was an independent client investment representative with LPL Financial Corporation, formerly Waterstone Financial Corporation, and sold securities through those financial institutions.
In July 2007, Kravitz advised one of his clients to pull money out of the stock market telling the client it was too volatile and invest it in a real estate investment trust. The client signed a distribution form allowing Kravitz to move the money. Instead of investing it in the real estate investment trust, Kravitz put the money into an account he controlled. Kravitz made 12 additional withdrawals totaling $713,765.17 from the client's account by changing the dates on the original distribution form and faxing the requests to the company holding the account.
Kravitz sent the client a year-end account portfolio statement listing the fake real estate investment. Kravitz similarly diverted approximately $1,127,603 from eight other clients for his personal use.
Wire fraud is punishable by up to 20 years in prison and a fine of up to $250,000. Kravitz is scheduled to be sentenced on August 23, 2011. The judge could also order Kravitz to pay restitution of as much as $2,020,374.79.
Stewart commended the FBI agents who conducted the investigation and Assistant U.S. Attorney Jennifer C. Barry, who is prosecuting the case.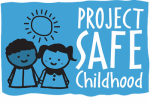 Help us combat the proliferation of sexual exploitation crimes against children.

Making sure that victims of federal crimes are treated with compassion, fairness and respect.