GROVE CITY FOOD PANTRY FINANCIAL SECRETARY SENTENCED TO TWO YEARS IN PRISON FOR EMBEZZLEMENT
CONTACT: Fred Alverson
Public Affairs Officer
(614) 469-5715
COLUMBUS – Gayle J. Tatman, 59, of Columbus was sentenced to two years in prison and ordered to pay $212,760.65 in restitution to the Grove City Food Pantry and Emergency Services, Inc. for diverting donations to the charity for her personal use between 2002 and 2009.
Carter M. Stewart, United States Attorney for the Southern District of Ohio, Jonathan Schuck,  Resident Agent in Charge, U.S. Secret Service, and Grove City Police Chief Steve Robinette announced the sentence handed down today by U.S. District Judge Algenon L. Marbley.
Tatman pleaded guilty to one count of bank fraud on January 7, 2011. Trustees of the Food Pantry raised questions about two donations that were made in December 2008 but that did not show up on monthly financial statements Tatman had prepared.  The president of the board of trustees obtained a copy of a cancelled check for one of the donations, and discovered the check had been deposited to an open bank account in the name of the food pantry.  Prior to this discovery, the trustees believed this account had been closed several years before.
Investigation revealed that Defendant Tatman used several means as part of her scheme to divert money for her personal expenses from multiple accounts owned by the Grove City Food Pantry and Emergency Services at more than one bank. She used one account at Huntington National Bank to pay her personal expenses.  She also forged checks drawn on other bank accounts to pay her creditors, which forged checks she concealed from the Food Pantry by falsifying its financial records.
Stewart commended the cooperative investigation by Secret Service agents and Grove City Police detectives who conducted the investigation and Assistant U.S. Attorney Dale E. Williams, Jr., who prosecuted the case.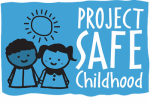 Help us combat the proliferation of sexual exploitation crimes against children.

Making sure that victims of federal crimes are treated with compassion, fairness and respect.