FEDERAL MURDER CHARGES FILED AGAINST TWO MEMBERS OF DAYTON VIEW HUSTLERS STREET GANG
CONTACT: Fred Alverson
Public Affairs Officer
(614) 469-5715
DAYTON – A federal grand jury here has indicted Theron E. Lewis, aka "T-Streets", 25, and Keith A. Watson, aka "Buck" and "Hooskal King", 28, with multiple firearm charges including discharging a firearm in a crime of violence that resulted in the death of the victim.
Carter M. Stewart, United States Attorney for the Southern District of Ohio, and Keith L. Bennett, Special Agent in Charge, Federal Bureau of Investigation (FBI), and other agencies participating in the Dayton Safe Streets Task Force including the Dayton Police Department and Montgomery County Sheriff Phil Plummer's Office announced the indictment returned late yesterday.  
The indictment alleges that Lewis and Watson forced their way into a house on Harold Street in west Dayton on April 3, 2007 in order to rob the occupants. During the robbery, one of the occupants was shot with a .380 caliber handgun and killed.
The indictment identifies the men as members of the so-called Hooskal Clique of the Dayton View Hustlers Street Gang.
The indictment charges each man with one count of discharging a firearm resulting in death during a crime of violence. That crime is punishable by up to life in prison. Each man is also charged with one count of interfering with commerce by threats or violence and one count of possession of a firearm in furtherance of a drug offense. Each of those crimes is punishable by up to 20 years in prison.
Lewis is also charged with one count of being a felon in possession of a firearm, which is punishable by up to ten years in prison.
Both men are in custody. Federal court appearances will be scheduled for the week of June 6.
An indictment merely contains allegations, and the defendants are presumed innocent unless proven guilty in a court of law.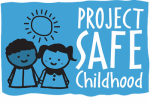 Help us combat the proliferation of sexual exploitation crimes against children.

Making sure that victims of federal crimes are treated with compassion, fairness and respect.