OWNER OF WARSAW WIRELESS INDICTED ON TAX FRAUD CHARGES
CONTACT: Fred Alverson
Public Affairs Officer
(614) 469-5715
CINCINNATI – A federal grand jury here has charged Khalid Alnajar, 46, of Cincinnati with 12 counts of employment tax fraud and two counts of willfully filing a false income tax return with the Internal Revenue Service (IRS).
Carter M. Stewart, United States Attorney for the Southern District of Ohio; Jose A. Gonzalez, Special Agent in Charge, Internal Revenue Service Criminal Investigation, Cincinnati Field Office; and James Vanderberg, Special Agent in Charge, U.S. Department of Labor, Office of Inspector General, Office of Labor Racketeering, Chicago Region announced the indictment today.
The indictment was returned under seal on May 18. Aljanar was arrested at the Greater Cincinnati Airport on Friday, May 27th. He received an initial appearance before U.S. Magistrate Judge Stephanie K. Bowman. Aljanar remains in custody pending a detention hearing today at 1:30 p.m.
The indictment says that Alnajar was the president and sole owner of Warsaw Wireless, Inc. and Warsaw Wireless of Kentucky, Inc., through which he operated multiple wireless phone stores.

For the twelve quarters between April 2005 and January 2008, Alnajar allegedly failed to collect and pay over employment taxes to the IRS for the companies' employees. Also, it is alleged that for the 2006 and 2007 income tax years, Alnajar willfully filed false federal individual income tax returns in which the total amount of his income and adjusted gross income exceeded the amounts stated in the income tax returns filed with the IRS.

Employment taxes consist of Federal income tax withholdings and Federal Insurance Contribution Act taxes ("FICA taxes"). FICA taxes consist of Social Security taxes and Medicare taxes.

According to the indictment, Alnajar used a payroll company to pay the employees of Warsaw Wireless. Alnajar supplied the payroll companies with information relative to how many hours the employees worked, as well as the amounts they were to be paid. However, it has been alleged that the information Alnajar supplied to the payroll companies did not reflect the true hours worked by, or the amounts paid to, Warsaw Wireless employees. Allegedly, Alnajar paid only a small portion of the wages of his store managers and other trusted employees through payroll and paid the rest of their salaries through personal or company checks.

An indictment is merely an accusation. All defendants are presumed innocent until and unless proven guilty.
The willful failure to collect and pay over employment taxes is punishable by up to five years in prison, followed by three years of supervised release, and a fine of up to $250,000. The willful filing of a false federal income tax return is punishable by up to three years in prison, followed by three years of supervised release, and a fine of up to $250,000.
This case is being prosecuted by Assistant United States Attorney Ben Glassman and was investigated by special agents of IRS-Criminal Investigation and the Department of Labor Office of Inspector General.
# # #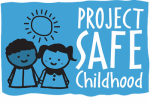 Help us combat the proliferation of sexual exploitation crimes against children.

Making sure that victims of federal crimes are treated with compassion, fairness and respect.