UNION PRESIDENT SENTENCED TO 51 MONTHS IN PRISON FOR EMBEZZLING MORE THAN $750,000 IN UNION FUNDS
CONTACT: Fred Alverson
Public Affairs Officer
(614) 469-5715
CINCINNATI –Diana Frey, 52, the elected president of a labor union representing approximately 800 employees of the City of Cincinnati (Cincinnati Organized and Dedicated Employees or CODE),was sentenced in U.S. District Court today to 51 months in prison and ordered to repay $741,042.77 in restitution to CODE.
Carter M. Stewart, United States Attorney for the Southern District of Ohio and William E. Mitchell, Acting District Director of the U.S. Department of Labor, Office of Labor-Management Standards announced the sentence imposed today by U.S. District Court Chief Judge Susan J. Dlott.
Frey pleaded guilty on September 21, 2011 to one count of wire fraud. According to court documents, Frey was employed by Cincinnati's Metropolitan Sewer District and received a salary through that position. CODE did not pay a salary to Frey to serve as the union president. However, there was an arrangement whereby Frey was permitted to work on union matters to a limited degree during work hours.
"Frey exercised almost complete control over CODE's finances and hid her embezzlement from CODE's officers and members," Stewart said. "In 2011, one of the elected officials at CODE had concerns about the union finances and could not get adequate answers or information from Frey. The official reported the matter to the Department of Labor, who commenced an investigation and discovered the embezzlement scheme."
Over the years, Frey stole from three different CODE accounts, embezzling the funds in a variety of ways. Frey had CODE checks made out to her personally as if she was entitled to a salary and deposited them in her personal accounts. She also deposited checks made out to CODE into her personal accounts and made some direct transfers to her personal accounts. She wrote CODE checks to pay personal expenses, including home equity loan payoffs. Frey used a debit card for the union accounts to pay a variety of personal expenses.
"Frey has stated that she advocated zealously for the union members and worked tirelessly on their behalf," Assistant U.S. Attorney Timothy Mangan wrote in a memorandum filed with the court prior to sentencing. "The fact remains that the Defendant abused her position and the union's trust by illegally dipping her hands into the members' pockets on an almost daily basis."
Frey was also sentenced to serve three years on supervised release following her prison term.
Stewart commended the investigation by the Department of Labor and Assistant U.S. Attorney Mangan.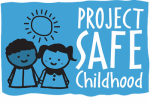 Help us combat the proliferation of sexual exploitation crimes against children.

Making sure that victims of federal crimes are treated with compassion, fairness and respect.