TWO PLEAD GUILTY TO $2.7 MILLION MORTGAGE FRAUD CONSPIRACY
CONTACT: Fred Alverson
Public Affairs Officer
(614) 469-5715
CINCINNATI – Anthony O. Buford, 42, and Jolie O. Neal, 47, both of Mason, pleaded guilty in U.S. District Court to conspiring to defraud lending institutions out of $2,779,500 by cheating the system in order to obtain mortgages on three properties they owned and keeping the money rather than paying off existing loans.
Carter M. Stewart, United States Attorney for the Southern District of Ohio, and J. Mark Batts, Acting Special Agent in Charge, Federal Bureau of Investigation (FBI), announced the pleas entered yesterday before Senior U.S. District Judge Sandra S. Beckwith.
According to court documents, Buford worked for Dynus Financial in its mortgage business and Neal owned Tri-State Title Company when they met and became romantically involved in 2003. Neal asked Buford to broker a loan for an additional mortgage on her house. She closed the loan herself and kept the money rather than paying off the existing mortgage. She and Buford conspired to repeat the scheme in order to defraud approximately nine lending institutions beginning from in or about September 2004 until in or about July 2007 for an approximate loss of $2,779,500.
Buford and Neal each pleaded guilty to one count of conspiracy to commit mail, wire and bank fraud. The maximum statutory penalty for the crime is 30 years in prison, a fine of $1 million or twice the gain to the defendant or loss to the victim, and mandatory restitution. The plea agreement includes a recommended restitution of $2,779,500.
Judge Beckwith will set dates for sentencings for the defendants.
Stewart commended the investigation by the Special Agents of the FBI, as well as Assistant U.S. Attorney Jennifer Barry, who is prosecuting the case.
#   #   #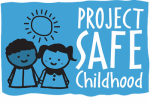 Help us combat the proliferation of sexual exploitation crimes against children.

Making sure that victims of federal crimes are treated with compassion, fairness and respect.