TWO CHARGED IN INTERNATIONAL COUNTERFEITING CONSPIRACY
CONTACT: Fred Alverson
Public Affairs Officer
(614) 469-5715
CINCINNATI – A federal grand jury here has charged two Florida men with passing hundreds of counterfeit $100 bills they obtained from South America. Hilde Brando Uscategui, 41, and Stuart J. Rodriguez, 21, are named in the four-count indictment.
Carter M. Stewart, United States Attorney for the Southern District of Ohio and Mark A. Porter, Special Agent in Charge, United States Secret Service, Cincinnati Field Office announced the indictment after Rodriguez was arrested by Secret Service agents in Miami, Florida yesterday.
Uscategui remains at large.
The indictment alleges that between January and September 2010 the two men obtained counterfeit $100 bills and took "road trips" to pass the counterfeit U.S. currency in hundreds of stores across the United States, including in the Southern District of Ohio, in order to obtain genuine currency as change for the purchase of merchandise, primarily store gift cards.
The indictment alleges that each road trip occurred over the course of a two- to three-week period, with the defendants passing approximately $5000 in counterfeit U.S. currency each day of the trip. On some of the trips, Uscategui allegedly hid counterfeit U.S. currency in one or more of the cars he rented for the road trips by cutting the bottom of the seat headrests, removing the foam inside and stuffing the headrests with counterfeit U.S. currency.
They allegedly passed about 100 counterfeit notes in the greater Cincinnati area in a two-day period in July 2010, including swapping two of the counterfeit $100 bills at home improvement stores in Cincinnati for $10 gift cards and real currency in July 2010. They also conspired to launder the money when they attempted to wire a $3000 payment from a cash advance store in Cincinnati in July 2010.
Passing counterfeit currency and conspiracy to launder money are each punishable by up to 20 years in prison. Conspiracy to pass counterfeit currency is punishable by up to five years in prison. Each of the four counts against them also carries a maximum possible fine of $250,000.
Secret Service agents continue to investigate the case, which is being prosecuted by Senior Litigation Counsel Anne L. Porter.
An indictment is merely an accusation. Defendants should be presumed innocent until and unless proven guilty in court.
# # #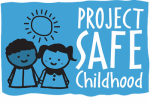 Help us combat the proliferation of sexual exploitation crimes against children.

Making sure that victims of federal crimes are treated with compassion, fairness and respect.