REYNOLDSBURG MAN SENTENCED TO 24 MONTHS IN PRISON FOR OPERATING ILLEGAL GUN BUSINESS
CONTACT: Fred Alverson
Public Affairs Officer
(614) 469-5715
COLUMBUS – Ronald E. Paramore, 43, of Reynoldsburg was sentenced to 24 months in prison followed by three years of supervised release for illegally dealing more than 200 firearms including some that were recovered as crime guns.

Carter M. Stewart, United States Attorney for the Southern District of Ohio and Robert Browning, Special Agent in Charge, Bureau of Alcohol, Tobacco, Firearms and Explosives (ATF) announced the sentence handed down yesterday by Senior U.S. District Judge George C. Smith.
Paramore pleaded guilty on February 15, 2011 to one count of engaging in the business of dealing in firearms without a license.

According to court documents, Paramore bought guns from licensed dealers and sold them at gun shows. ATF determined that Paramore had bought and sold 210 firearms. Several of those were recovered as crime guns in Columbus as well as Chicago, Indianapolis, Washington, D.C. One was purchased by an undercover ATF agent in New York City in October 2007.

Stewart commended the ATF agents and the task force officers from the Columbus Division of Police who are part of the Columbus Violent Crime Impact Team (VCIT) who investigated the case, as well as Assistant U.S. Attorney Kevin W. Kelley, who prosecuted the case.

# # #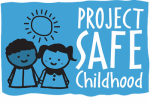 Help us combat the proliferation of sexual exploitation crimes against children.

Making sure that victims of federal crimes are treated with compassion, fairness and respect.