FORMER POMEROY VILLAGE ADMINISTRATOR PLEADS GUILTY TO MAKING FALSE STATEMENTS TO OHIO EPA
CONTACT: Fred Alverson
Public Affairs Officer
(614) 469-5715
COLUMBUS – John A. Anderson, 64, of Pomeroy, pleaded guilty in United States District Court to one count of making false statements to the Ohio Environmental Protection Agency related to the operation of the sewage treatment plant that services Pomeroy.
Carter M. Stewart, United States Attorney for the Southern District of Ohio, Ohio Attorney General Mike DeWine, Randall K. Ashe, Special Agent in Charge of the U.S. Environmental Protection Agency (U.S. EPA), and Scott J. Nally, Director of Ohio EPA, announced the plea entered today before Senior U.S. District Court Judge Peter C. Economus.
Anderson was the village administrator of Pomeroy from approximately 1989 to 2009. Part of his job duties included responsibility for the operation of the village's wastewater treatment plant, including filing the required reports with the State of Ohio.  The plant discharges the treated sewage to the Ohio River.
The plant has a permit issued by Ohio EPA that limits the amount of pollution that can be discharged into the Ohio River.  Discharge limits have been established to protect human health and the environment. The permit also requires the sampling of the discharge from the plant to ensure that not too much pollution is being discharged into the Ohio River.
On one occasion in 2007 and one occasion in 2008, Ohio EPA inspectors found the plant to be in an unsatisfactory condition in that large quantities of solids were being discharged into the Ohio River. 
During 2006, 2007, 2008, and 2009, Anderson, on some occasions, failed to collect and/or analyze the required samples from the plant.  Because samples were not taken and/or analyzed, there is no way to verify if the plant's discharge was below or above the applicable permit limits.  However, Anderson did not report that he failed to collect and/or analyze the samples.  Instead, on those occasions, Anderson fabricated numbers for several pollutants, including solids and fecal coliform bacteria, and submitted the fabricated numbers to Ohio EPA.  The fabricated numbers misrepresented that the plant was in compliance with the permit.
"The plea agreement includes a recommended sentence of three years of probation including 12 months of home confinement and 104 hours of community service," Stewart said. "Judge Economus will set a date for sentencing."

"Our natural resources must be protected from illegal discharges," said Randall K. Ashe, Special Agent in Charge of U.S. EPA's criminal enforcement program in Ohio.  "This prosecution sends a clear message that lying to regulators will not be tolerated and will be vigorously prosecuted."
Stewart commended the cooperative investigation by federal and state law enforcement agencies who investigated the case, and Assistant United States Attorney J. Michael Marous, and Special Assistant U.S. Attorney Brad J. Beeson, with the U.S. EPA, who prosecuted the case.
###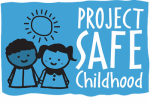 Help us combat the proliferation of sexual exploitation crimes against children.

Making sure that victims of federal crimes are treated with compassion, fairness and respect.