CALIFORNIA WOMAN RECEIVES 72-MONTH SENTENCE FOR TRANSPORTING MARIJUANA TO OHIO ABOARD PRIVATE JET
CONTACT: Fred Alverson
Public Affairs Officer
(614) 469-5715
COLUMBUS –Lisette Lee, 29, of Los Angeles, California was sentenced in United States District Court to 72 months in prison for her role in transporting 14 separate shipments of large quantities of marijuana from Los Angeles to Columbus, Ohio on a private jet.
Carter M. Stewart, United States Attorney for the Southern District of Ohio, and Anthony Marotta, Assistant Special Agent in Charge, Drug Enforcement Administration (DEA), Columbus, announced the sentence handed down today by U.S. District Judge Algenon L. Marbley. 

Lee will serve five years under court supervision following her time in prison. She was also fined $20,000 and ordered to forfeit $6,538 in cash she had on her when she was arrested.
Lee was part of a large-scale marijuana distribution organization between November 2009 and June 2010 that was responsible for transporting and distributing approximately 14 separate shipments of marijuana. It is conservatively estimated that this organization distributed up to 7000 pounds of marijuana and realized a profit of approximately $3 million dollars during the time of the conspiracy.
During today's 75-minute sentencing hearing, Assistant U.S. Attorney Tim Prichard said that Lee was the primary courier and "face" of the drug trafficking organization. Lee was responsible for organizing the other couriers, planning the logistics of each trip, leasing the charter aircraft, and paying the other couriers at the conclusion of each trip.  Lee received between $20,000 and $60,000 for each trip.    
DEA agents arrested Lee on June 14, 2010 after she landed at Port Columbus International Airport on a private jet chartered to fly her and three others from Van Nuys, California. Agents found 23 bales of marijuana weighing approximately 229.9 kilograms (505.78 pounds) of marijuana in 13 large suitcases that had been offloaded from the private plane carrying Lee. She has been in custody since her arrest.
Lee pleaded guilty on February 4, 2011 to one count of conspiracy to distribute and to possess with intent to distribute more than 1,000 kilograms of marijuana.
Stewart commended the DEA agents who are conducting the investigation, which continues.
#   #   #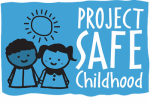 Help us combat the proliferation of sexual exploitation crimes against children.

Making sure that victims of federal crimes are treated with compassion, fairness and respect.