SIXTEEN ARRESTED IN ALLEGED HEROIN TRAFFICKING CONSPIRACY
CONTACT: Fred Alverson
Public Affairs Officer
(614) 469-5715
COLUMBUS – A yearlong investigation into an alleged heroin trafficking organization in central Ohio has resulted in the arrests of 16 people, the seizure of more than 11 kilograms of heroin, three firearms, and more than $115,000 in cash.
Carter M. Stewart, United States Attorney for the Southern District of Ohio, Robert Corso, Special Agent in Charge, Drug Enforcement Administration, Franklin County Sheriff Zach Scott and Columbus Police Chief Kim Jacobs announced the arrests today.
Investigators made the arrests between June 10 and today based on federal complaints. Each defendant has been charged with conspiracy to possess with intent to distribute heroin, a crime punishable by at least five and up to 40 years in prison. All defendants have appeared before a U.S. Magistrate Judge who ordered them held without bond until trial. Eight search warrants have also been executed since June 10 as part of the investigation.
U.S. Attorney Stewart said the investigation by DEA, the Franklin County Sheriff's Office, Columbus Police and the DEA Southwest Border Task Force is continuing.
Stewart commended Assistant U.S. Attorneys Michael Hunter and Kevin Kelley who are representing the United States in this case.
Charges contained in a complaint are allegations. All defendants should be presumed innocent until and unless proven guilty in court.
A list of those charged is below.
#   #   #
DEFENDANTS ARRESTED IN JUNE 2013 HEROIN INVESTIGATION
Name                      AGE    ADDRESS

Alonso Ernesto TORRES MONTANO         25                    Grove City
Luis Alberto TORRES MONTANO              30                    Grove City
Santiago Manuel AZDEITIA                         21                    Columbus
Ivon Itzel TRUJILLO CERVANTES           30                    Grove City
Johana Yazmin DIAZ LOPEZ                       25                    Columbus
Jose Enrique ESPARZA CASTILLO            24                    Columbus
Victor GARCIA, aka "EL NEGRO"             25                    Columbus
Francisco Fuentes ESTRADA, aka "EL GALLO"        34        Columbus
Primitivo BUENROSTO, aka "JOAQUIN" 60                  Columbus
Jose Luis DIAZ                                              39                    Columbus
Janeth ARVIZU VALDERRAMA               26                    Columbus
Andy Abel DIAZ LOPEZ                             19                    Columbus
Juan Carlos PEREZ LEON, aka "CARLOS"            24                   Fairfield
Juan M. BERMUDEZ DELGADO               28                    Columbus
Oscar JURADO                                              23                    Columbus
Lonnie GARCIA GOMEZ                            19                    Columbus
.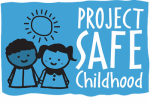 Help us combat the proliferation of sexual exploitation crimes against children.

Making sure that victims of federal crimes are treated with compassion, fairness and respect.