COLUMBUS MAN PLEADS GUILTY TO EMAILING BOMB THREAT AIMED AT THE OHIO STATE UNIVERSITY
CONTACT: Fred Alverson
Public Affairs Officer
(614) 469-5715
COLUMBUS – Jonathan Michael Birkemeyer, 24, of Columbus pleaded guilty to sending an email threat to the FBI warning of bombs placed on the campus of The Ohio State University on November 16, 2010.
Carter M. Stewart, United States Attorney for the Southern District of Ohio; J. Mark Batts, Acting Special Agent in Charge, Federal Bureau of Investigation (FBI), The Ohio State University Safety Director Vernon Baisden, The Ohio State University Police Chief Paul Denton Columbus Police Chief Walter Distelzweig, and Columbus Fire Chief Ned Pettus Jr. announced the plea entered today before U.S. District Judge Edmund A. Sargus, Jr.
Birkemeyer, a student at the university, pleaded guilty to one count of maliciously conveying false information concerning an attempt to destroy property by means of explosives. According to a statement read during his hearing, Birkemeyer sent an email to the FBI headquarters in Washington claiming that he had found a detailed map of nine bombs placed in four different buildings on the campus in Columbus. He claimed the bombs were placed in the door jambs and were set to be triggered when opened after 9 a.m. on November 16.
Birkemeyer's email claimed that the bombs were in the Thompson Library, McPherson Chemical Lab, Smith Laboratory and Scott Laboratory and were made of chemicals and high explosive powder.
The FBI Headquarters notified the FBI Columbus office which alerted the Ohio State University Police, the Franklin County Sheriff's Office, the Ohio State Highway Patrol, the Columbus Police Department and the Columbus Fire Department Bomb Squad.
The threat prompted the school to evacuate the four buildings. The law enforcement and public safety agencies conducted a thorough search of the buildings and did not find any explosive devices. The buildings remained closed until 5 p.m.
Making a bomb threat is punishable by up to ten years in prison, a fine of up to $250,000 and three years of supervised release.
Judge Sargus will set a date for sentencing.
Stewart commended the prompt cooperative response by the federal, state, local and university officials.
# # #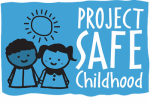 Help us combat the proliferation of sexual exploitation crimes against children.

Making sure that victims of federal crimes are treated with compassion, fairness and respect.