DAYTON MAN SENTENCED TO 96 MONTHS IN PRISON ON FELONY FIREARMS CHARGE
CONTACT: Fred Alverson
Public Affairs Officer
(614) 469-5715
DAYTON – James Schooler, 51, of Dayton was sentenced in United States District Court here today to 96 months in federal prison on one count of being a felon in possession of a firearm, after pleading guilty on February 28, 2011 to the charge. 

Carter M. Stewart, United States Attorney for the Southern District of Ohio, Robert J. Browning, Special Agent in Charge, Bureau of Alcohol, Tobacco and Firearms, and members of the Range Task Force, announced the sentence delivered today by United States District Judge Walter H. Rice.

According to the statement of facts filed in Court, Schooler was arrested on September 16, 2010 after he was found to be in possession of a Masterpiece Arms .45 caliber handgun, which is considered a high-capacity firearm.  Schooler had previously been convicted of possession of cocaine in April, 2002 and of illegal manufacture of drugs in September, 2003 in Montgomery County Common Pleas Court.  Those felony convictions barred him for life from ever possessing firearms.

Schooler was ordered to serve three years on supervised release, a form of probation, after his release from prison.

This case was prosecuted under Project Safe Neighborhoods, an intense coordinated effort by federal, state and local law enforcement agencies to target criminals from communities with persistent high levels of drug and gun crime and vigorously prosecute them in federal court. For more information on Project Safe Neighborhoods, visit www.psn.gov.

Stewart commended the cooperative investigation by ATF agents and Range Task Force officers, and Assistant U.S. Brent Tabacchi, who prosecuted the case.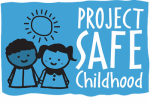 Help us combat the proliferation of sexual exploitation crimes against children.

Making sure that victims of federal crimes are treated with compassion, fairness and respect.