TATTOO SHOP OWNER PLEADS GUILTY TO MONEY LAUNDERING, CONSPIRACY TO DISTRIBUTE MARIJUANA
CONTACT: Fred Alverson
Public Affairs Officer
(614) 469-5715
COLUMBUS – Edward A. Rife, 31, of Westerville pleaded guilty in U.S. District Court to one count of conspiracy to possess with intent to distribute more than 100 kilograms of marijuana and one count of money laundering.
Carter M. Stewart, United States Attorney for the Southern District of Ohio, Tracey E. Warren, Acting Special Agent in Charge, Internal Revenue Service Criminal Investigation (IRS), Acting Franklin County Sheriff Stephan L. Martin, Columbus Police Chief Walter Distelzweig and J. Mark Batts, Acting Special Agent in Charge, Federal Bureau of Investigation, announced the pleas entered today before U.S. District Judge Gregory L. Frost.  

According to a statement read by an IRS agent during the hearing, Rife came to law enforcement's attention during an investigation into a major drug trafficking organization. Rife was receiving and distributing between 10 and 20 pounds of marijuana per month from the organization starting in 2008. In 2009, Rife developed another source of marijuana and began receiving up to 500 pounds of marijuana at a time. He occasionally used his business, Fine Line Ink Tatoos and Piercings, to launder the drug proceeds.
Rife distributed more than 400 kilograms but less than 700 kilograms of marijuana between 2008 until April 1, 2010. The plea agreement requires Rife to forfeit $50,000 which is equal to the amount he acquired as a result of his drug trafficking activities.
Conspiracy to possess with intent to distribute more than 100 kilograms of marijuana is punishable by at least five years and up to 40 years imprisonment. Money laundering is punishable by up to 20 years in prison. Judge Frost will schedule a date for sentencing.
Stewart commended the cooperative investigation by the task force agents who are conducting the investigation and Assistant U.S. Attorney Kevin W. Kelley, who is prosecuting the case.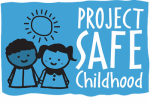 Help us combat the proliferation of sexual exploitation crimes against children.

Making sure that victims of federal crimes are treated with compassion, fairness and respect.