OPERATORS OF $8.9 MILLION PONZI SCHEME PLEAD GUILTY TO FEDERAL CHARGES
CONTACT: Fred Alverson
Public Affairs Officer
(614) 469-5715
CINCINNATI – Jasen Snelling, 48, of Cincinnati, Ohio, and Jerry Smith, 50, of Brookville, Indiana, have each pleaded guilty to one count of conspiracy to commit mail and wire fraud, one count of obstruction of justice, and one count of income tax evasion for running an investment scheme that ensnared approximately 72 investors in Ohio, Indiana and Kentucky who lost $8,924,451.46 in the scheme.
Carter M. Stewart, United States Attorney for the Southern District of Ohio, Dugan Wong, Inspector in Charge, U.S. Postal Inspection Service, and Darryl Williams, Special Agent in Charge, Internal Revenue Service Criminal Investigation, Cincinnati Field Office (IRS), announced Snelling's guilty pleas entered today before Senior U.S. District Judge Herman J. Weber. Smith pleaded guilty before Judge Weber on June 12, 2012.
"Consistent with a classic Ponzi scheme, early investors were paid interest or return of capital payments, which were not generated by investment earnings, but rather by monies solicited from later investors," Stewart said. "These payments served to lull the victims into a false sense of security and to prevent or delay the discovery of the fraudulent investment scheme."
According to court documents, Snelling and Smith claimed they were licensed through CityFund or Dunhill to sell securities. They solicited investors between 2003 and March 2011 to invest in a "day trading" Ponzi scheme. They told investors that the strategy involved purchasing large blocks of stocks in overseas markets with the investment being liquidated to cash before the close of the trading day. Investors were guaranteed profits of 10 to 15 percent and in some cases even 30 percent. Many victims rolled over their retirement accounts into the fraudulent scheme based on false promises of lucrative gains.
All of the representations made by Snelling and Smith to the investors were false. Neither of them was licensed to sell securities, nor were the CityFund or Dunhill entities licensed broker firms. Most of the investors' funds were never invested in anything. Rather, Snelling and Smith spent most of the money on themselves, paying for their own exorbitant personal expenses and lifestyles.
Snelling and Smith caused investors to wire funds for electronic deposit into the CityFund account, used the U.S. Mail to send investors false trading statements, false CityFund quarterly statements, and false promotional material purporting to show millions on deposit with substantial earnings.
Snelling and Smith also admitted that, between February 2010 and March 2011, they altered and falsified documents, including creating false trading account statements relating to CityFund and Dunhill investments, with the intent to obstruct or influence the investigation. On two occasions, altered and false documents were provided to investigators pursuant to the issuance of federal grand jury subpoenas. Snelling and Smith lied to investigators telling them that CityFund and Dunhill were solvent companies and that they were not running a Ponzi scheme. Snelling and Smith then fabricated documents to make it appear that the trading accounts had a balance of $8.5 million in investors' funds, when, in fact, the account had a balance of $995.88.
During the course of this fraudulent scheme, Snelling made ATM withdrawals directly out of the CityFund account and paid for many personal expenses including his mortgage, his children's private school tuition, and his credit card. Smith used investors' money to pay for his expensive rural Indiana home, to buy a boat and jet skis, and to operate his insurance business. Both defendants admitted that they spent investors' money as if it was their own.
For the 2005 through 2010 income tax years, Snelling willfully and knowingly omitted a total of $2,091,770.54 in income derived from the stolen investment funds on his personal income tax returns, resulting in a total tax loss to the IRS of $596,928.69.
Smith issued himself a monthly payment from CityFund Advisory, LLC. He made checks payable to his corporation, Smith's Realty and Insurance. All of the monthly checks were, in fact, income to Smith and were not reported on his personal federal income tax returns. For the 2006 through 2009 income tax years, Smith willfully and knowingly omitted a total of $345,735.62 in income on his personal income tax returns, resulting in a total tax loss to the IRS of $72,412.70.
Snelling agreed to forfeit a 2008 Malibu Sunscape 23 LSV boat and a 2008 Boat Mate Trailer, as well as his one-third interest in a real property known as 5951 Graham Road, Springvale Township, Michigan.
Snelling and Smith both agreed to file complete and accurate income tax returns with the IRS, to fully cooperate with the IRS, and to pay all income taxes, penalties, and interest due and owing to the IRS.
Conspiracy and obstruction are each punishable by up to 20 years in prison. Income tax evasion is punishable by up to five years in prison.
Snelling was detained because he is serving a sentence on state securities fraud charges in Indiana. He will be sentenced on the federal charges on October 2 at 10 a.m. Smith was released on bond and a sentencing date was set for September 20, 2012.
"The Postal Inspection Service is committed to investigating investment schemes like the one run by Smith and Snelling that target Postal customers every day," Inspector in Charge Wong said. "Postal Inspectors have a long history of investigating mail fraud dating back to Charles Ponzi himself. It is part of our mission to protect the customers of the Postal Service."
"Investment fraud is like a 'house of cards.' Because Ponzi schemes have no legitimate business purpose, they can collapse when the money runs out, leaving many investors in financial ruin," said IRS Special Agent in Charge Williams. "Investors should watch for red flags, such as guaranteed above-market interest earnings. Investors should thoroughly investigate the nature of any investment before investing their retirement savings."
This case is being prosecuted by Senior Litigator Anne L. Porter and was investigated by U.S. Postal Inspectors and special agents of IRS-Criminal Investigation.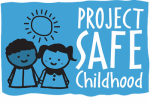 Help us combat the proliferation of sexual exploitation crimes against children.

Making sure that victims of federal crimes are treated with compassion, fairness and respect.